10 Things to Do During Mud Season (Otherwise Known as Spring)
Bozeman has a short season we refer to as mud season. When you think spring is around the corner, Mother Nature brings a few more snowstorms that melt quickly, plus several days of afternoon showers. As the earth thaws from its cold winter slumber, it gets messy in the mountains. Not to mention, treading along muddy trails by foot, bike or vehicle can tear up the roads and trails and cause long-term damage. So, as hard as it is to stay inside, the responsible thing to do during mud season is find something to do indoors! But, don't worry. It doesn't last long, and you'll be out in nature again soon. Until then, enjoy the rest of what Bozeman has to offer!
1. Explore the art galleries.
Bozeman is home to over 35 art galleries, many featuring local artists. Creatives find the wide-open spaces and beautiful landscapes inspiring, and it comes out in their work. Painters, jewelry makers, ceramists, and photographers are abundant in this little mountain town.
2. Enjoy leisurely conversation over coffee, tea, or cocoa.
Bozeman has a fair share of coffee shops, many with locally roasted beans or their own or another shop. There's nothing as comforting as a warm drink with a good friend on a rainy day.
3. Visit the museums.
There are four museums in Bozeman: Museum of the Rockies, Gallatin History Museum, American Computer and Robotics Museum, and Montana Science Center. Museum of the Rockies and Montana Science Center are perfect for kids, with interactive exhibits that are both educational and entertaining.
4. Soak in a hot spring.
Spring is an excellent time for a soak, the cooler temperatures perfectly offsetting the warm water. Bozeman Hot Springs is located just out of town, but if you're looking for a nice day trip, try Norris Hot Springs, Chico Hot Springs, or Yellowstone Hot Springs.
5. Try your hand at bowling.
If you have forgotten, bowling is a lot of fun for any age. The Bowl in downtown Bozeman also has a bar, pool table, and video games. The SUB at Montana State University is an inexpensive way to spend a few hours with a bowling alley, several pool tables, and video games for entertainment.
6. Update your wardrobe.
Spring styles line the stores, which is the perfect time to get in while the selection is good. Bozeman has a wide variety of outdoor gear and clothing, boutique shops, and specialty stores. Individuality is encouraged.
7. Treat yourself to a spa treatment.
Bozeman has all kinds of spa treatments, from sports massage to hot stone styles, gentle facials, or deep-cleansing treatments. What better time to relax and rejuvenate while waiting for the temperatures to warm up?
8. Try a fitness class.
Speaking of well-being, Bozeman is home to several yoga, pilates, barre, and other fitness classes. Most accept drop-in students, so it's easy to keep your workout going during vacation!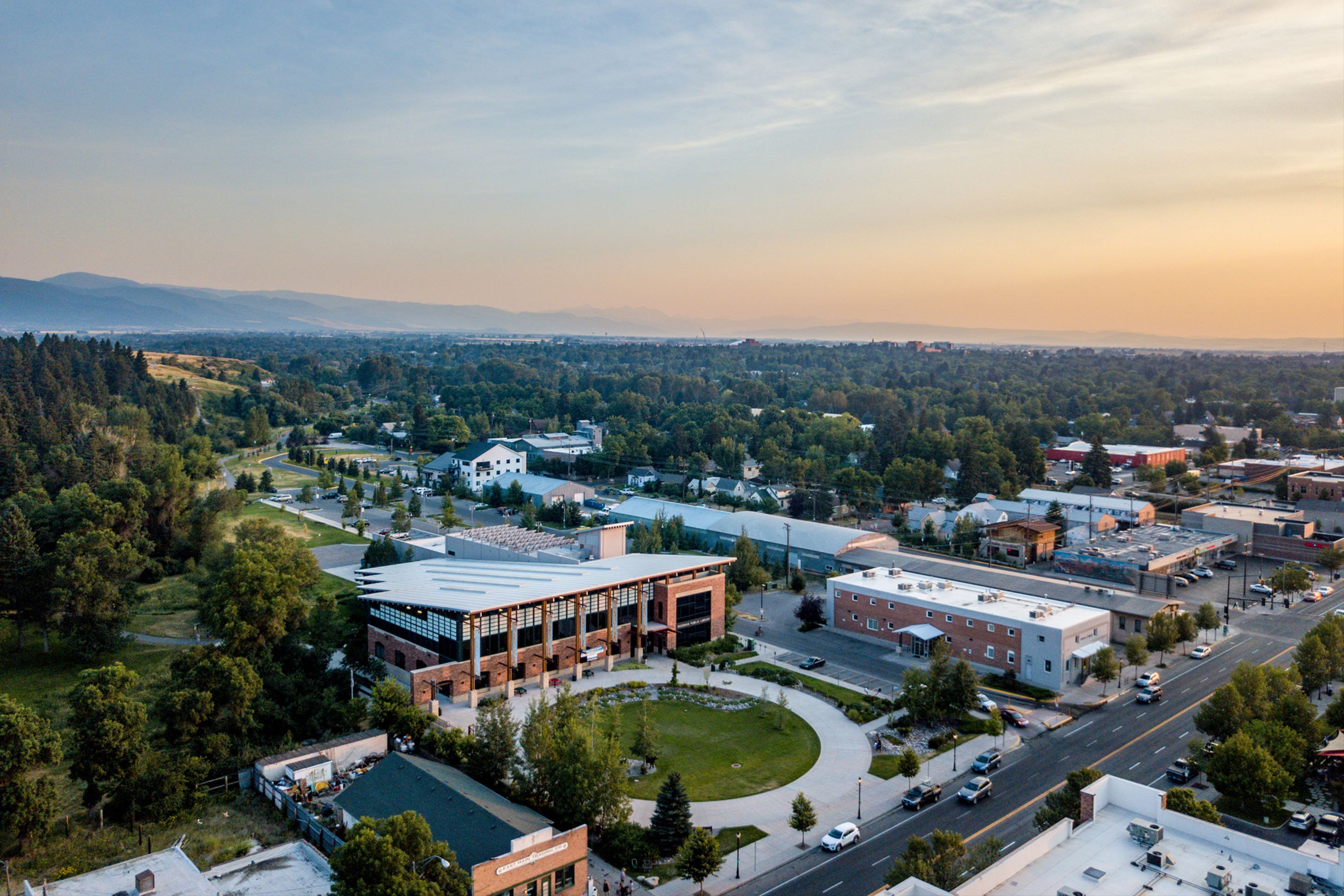 9. Curl up with a good book.
There are four great bookstores in Bozeman, including Montana State University. Country Bookshelf, Vargos Jazz City, and Barnes & Noble combine contemporary and classic literature. Or, explore the Bozeman Public Library. It's a beautifully designed building with views of the Bridger Mountain Range and an outdoor art gallery on site.
10. Enjoy a craft beer or cocktail.
Craft breweries are serious business in Bozeman, with some of the most creative brews we've seen anywhere. If beer isn't your favorite libation, check out the
craft cocktails at local bars and distilleries.
If you enjoyed this blog, take a look at some of our other related articles:
In our never-ending quest to keep up with all things new in Bozeman, we have been producing content for years and can't possibly update every blog when new businesses open or existing businesses close. Please reference the publish date and do your own due diligence when making plans.