The Best Steakhouses in Bozeman
"Montana" and "steak" go hand in hand, and when it comes to cooking meat, the chefs in Bozeman's big sky country do it right. While some of our recommendations are just outside of town, they are definitely worth the drive. Each establishment has its own take on steak, so whether you're a traditionalist or you prefer something a little different, we've got you covered. Pay a visit to one of these juicy steakhouses in Bozeman.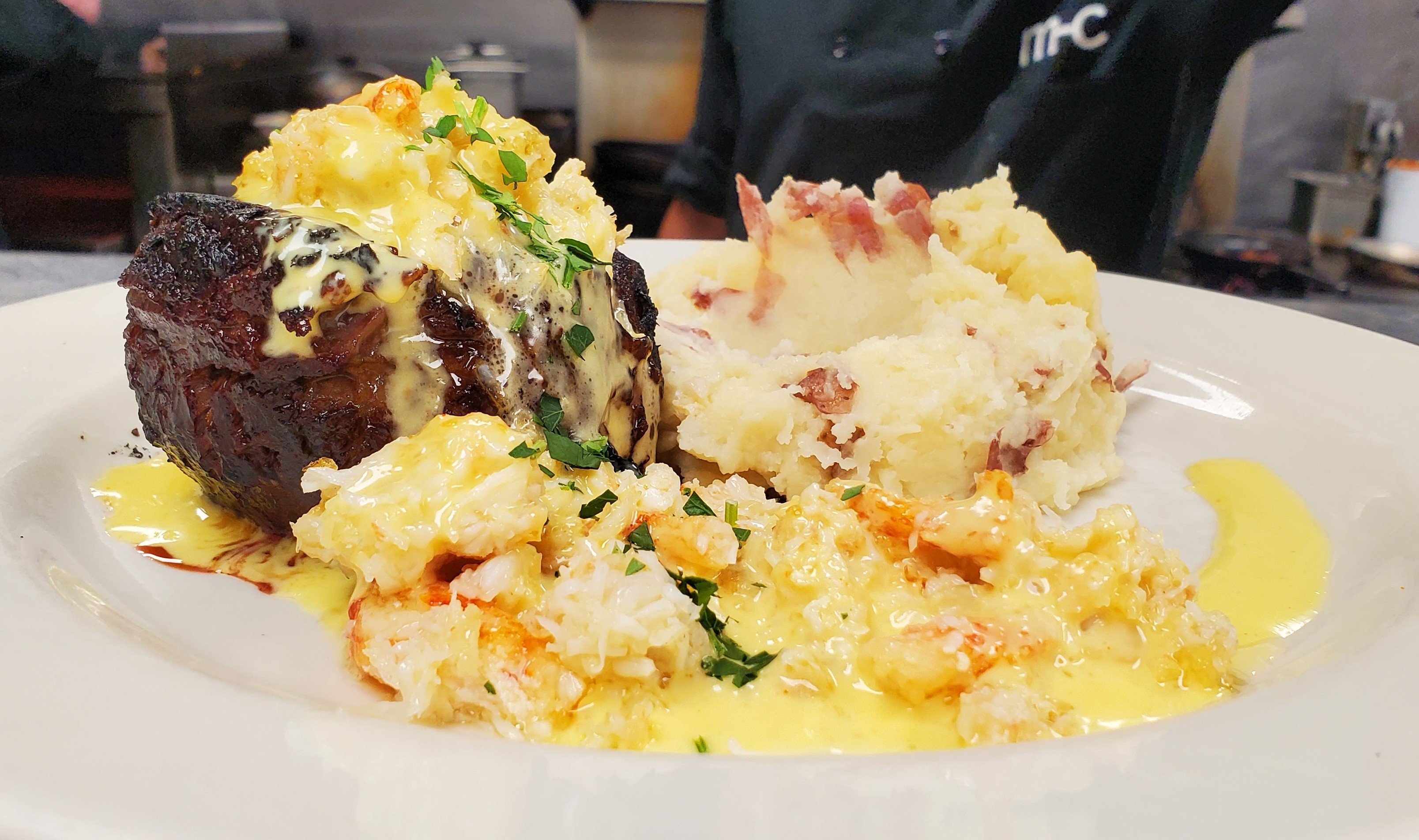 Just ten miles down the road in Belgrade, MT, the Mint has a loyal following and they love to spread the word. The menu has every cut of steak, including a dry-rubbed flank steak. Add a special sauce such as steak jus, chimichurri or compound butter. Pair your steak with traditional steakhouse sides such as French Onion soup or a Wedge Salad.

27 East Main Street
Belgrade, MT
mintcafebar.com
Steaks at Open Range are sourced locally, hand-cut and aged in-house before being seared in cast iron. The menu includes choices of bison or beef tenderloin from Wild West Foods Local Foods, or 16-ounce rib eye or New York strip from Wickens Ranch. Choose a side such as caramelized whiskey onions or smoked mashed potatoes with chives. If you're looking for an interesting cocktail to go with your dinner, the mixologists here will fix you right up.
241 East Main
Bozeman, MT
openrangemt.com

Established in 1963, this steakhouse is a Gallatin Valley icon. Thirteen miles south of downtown Bozeman toward Gallatin Gateway, Stacey's describes itself as a "steak-and-potatoes kind of place"— a friendly, western atmosphere where you feel instantly at home. You'll find classic cuts rustled up Western-style with none other than a baked potato or french fries. There's nothing pretentious here, just exceptional steaks and good company.
300 Mill St.
Gallatin Gateway, MT
staceysbar.com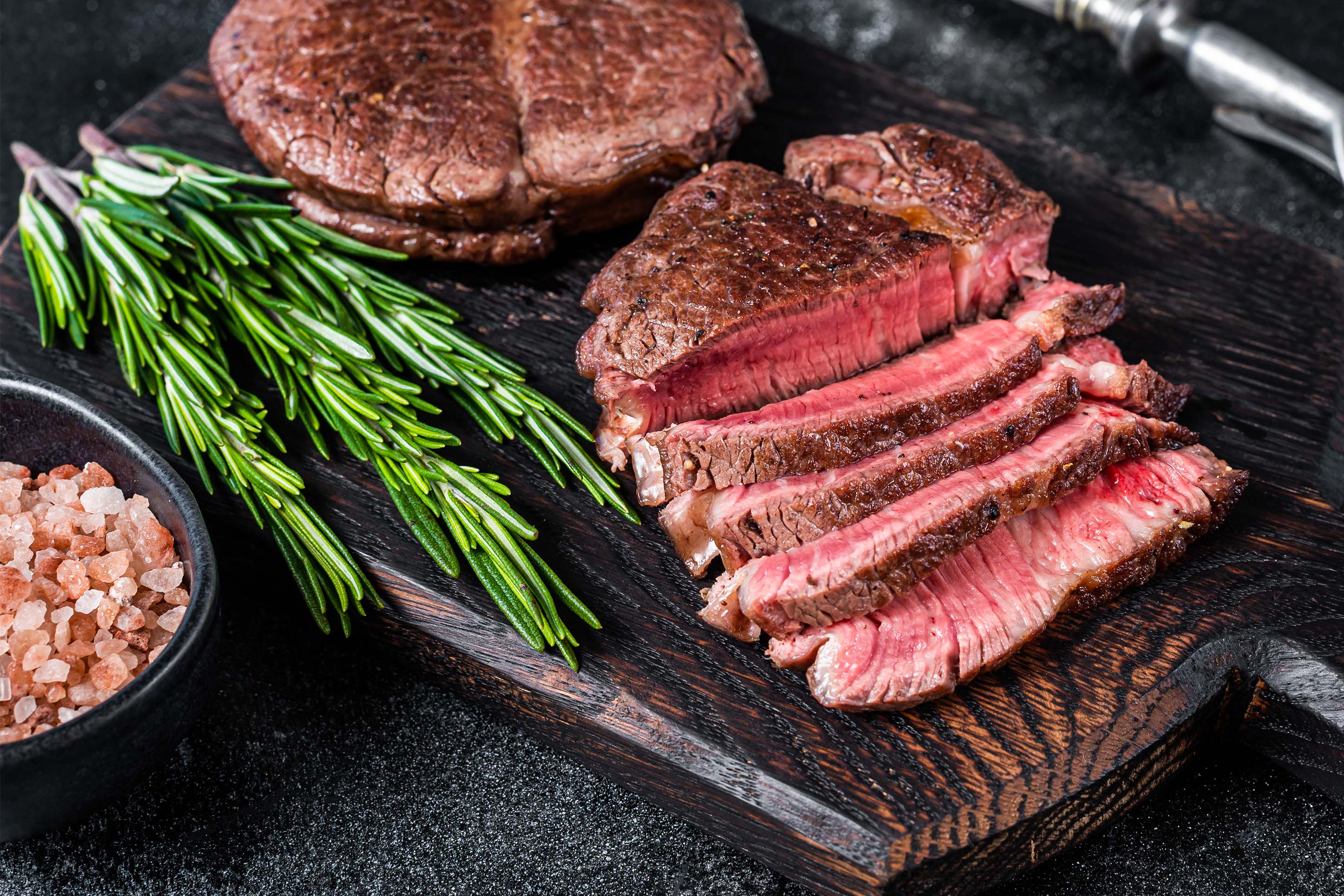 While Feast features a broad selection of shellfish, their steaks are just as good. (Imagine a fresh, Montana-raised rib-eye with a huckleberry, black pepper sauce.) Or, try their 8-oune bison tenderloin with a blistered cherry tomato, corn, and jalapeno relish, herb-roasted local mushrooms, masa dumplings, chimichurri, and roasted tomato bravas sauce.

270 West Kagy, Suite C
Bozeman, MT
feastbozeman.com
For a longer excursion that is well worth the drive, venture 20 miles down I-90 to Sir Scott's Oasis. More than one local will tell you that their steaks are "the best they've ever had." Traditional steakhouse fixings come with every meal: fresh relish tray, cracker and butter basket, homemade soup, salad, your choice of potato and either sherbet or a chocolate sundae for dessert.

204 W Main Street
Manhattan, MT

You'll only find one cut of steak on this menu, but boy do they know how to cook it. This wood-fired New York strip is nothing short of amazing. Coupled with rosemary fingerling potatoes, broccolini and black garlic, you're in for a real treat. The open kitchen with dim lighting and candles adds a layer of intimacy in this already hip setting.

140 East Main Street
Bozeman, MT
blackbirdkitchen.com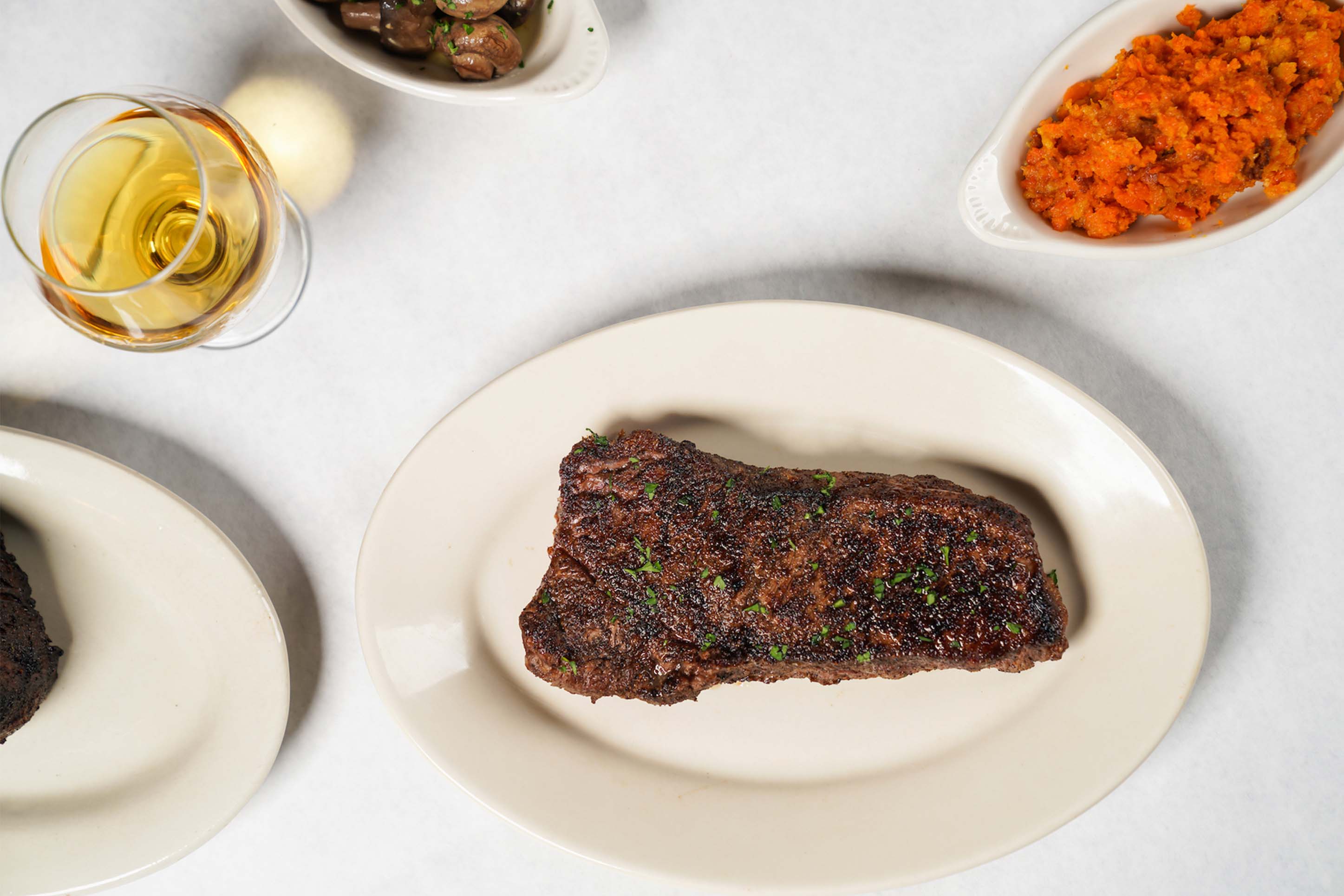 This Rocky Mountain franchise is a favorite for steaks in a family-friendly restaurant without all of the fancy fuss. That doesn't mean their steaks aren't top-notch though. Grab a partner and split a Côte de Boeuf – a 36-ounce bone-in, French cut ribeye that's large enough for two. It's a generous cut with ample marbling for exceptional tenderness and flavor, served with your choice of sides like garlic mashed potatoes, squash casserole and garlic mushrooms.
2159 Burke Street
Bozeman, MT
ribandchophouse.com
This cozy basement bar might be known for its whiskey, but its dinner steaks pair perfectly with one of those smokey beverages. Choose from hanger steak, tenderloin, ribeye or New York with toppings like wild mushrooms, bone marrow, grilled shrimp or creamy compound butter. It's easy to spend hours in this spot, sipping on cocktails and sinking into comfy leather chairs.
101 E. Main Street
Bozeman, MT
coppermontana.com
Founded by Ted Turner, this popular Bozeman spot creates classically American dishes centered around a classically American animal – the bison. Ted's sizzles up tender bison and beef steaks that are aged and hand-cut in the restaurant's on-premise butcher shop, seasoned and finished with lemon butter. It doesn't get more simple or delicious.
105 West Main Street, Suite B
Bozeman, MT
tedsmontanagrill.com
By no means is this list exhaustive, Montanans love a good steak and you'll find a version of some sort on most menus. Bon appétit!
If you enjoyed this article, check out these other blogs: