Things to Do Around the Northern Entrance to Yellowstone
There are several ways to enter Yellowstone National Park (five, to be exact), and no matter which approach you take, you'll find many incredible sights to see and things to do both in and outside of the Park. Located in Gardiner, Montana, the North Entrance to the Park is about an hour and a half from Bozeman, and it's an absolutely gorgeous drive to get there along Highway 89. Although flooding in 2022 made the area inaccessible for a short time, this area is back and better than ever for amazing travel and leisure opportunities. The North Entrance is the Park's original entrance, in fact, and it's the only one open year-round. If you choose to visit Yellowstone via this route, here are five things you shouldn't miss.
Visit Gardiner, Montana: Gateway to Yellowstone
The town of Gardiner is right next to the Northern Entrance and the iconic Roosevelt Arch. While it may only have a population of around 900 people (many of them seasonal workers), it's a lovely and lively western town and definitely worth visiting before you head into the Park. Learn more about the history of Yellowstone and the surrounding area at the Yellowstone Heritage & Research Center or several other educational centers in town. Grab a bite at the Wonderland Cafe or assemble a picnic from Gardiner Market, and pick up souvenirs and other Yellowstone-related goodies at the shops downtown.
Soak in a Hot Spring
For locals and visitors alike, Chico Hot Springs is the epitome of Montana hospitality and rustic charm. This resort, about 45 minutes away from the North Entrance, offers both family-friendly and five-star dining, horseback riding, spa services, and of course, two open-air, mineral hot, mineral springs pools that feel heavenly in winter, spring, or summer. Located right next to the Yellowstone River just a few miles outside of Gardiner, Yellowstone Hot Springs is a fairly new addition to the local hot springs scene; visitors can experience incredible mountain views and maybe even catch a glimpse of some wildlife while relaxing their muscles in their hot, warm, or cold plunge pools. Yellowstone's famous Boiling River is not currently open to swimmers due to impacts from the 2022 floods.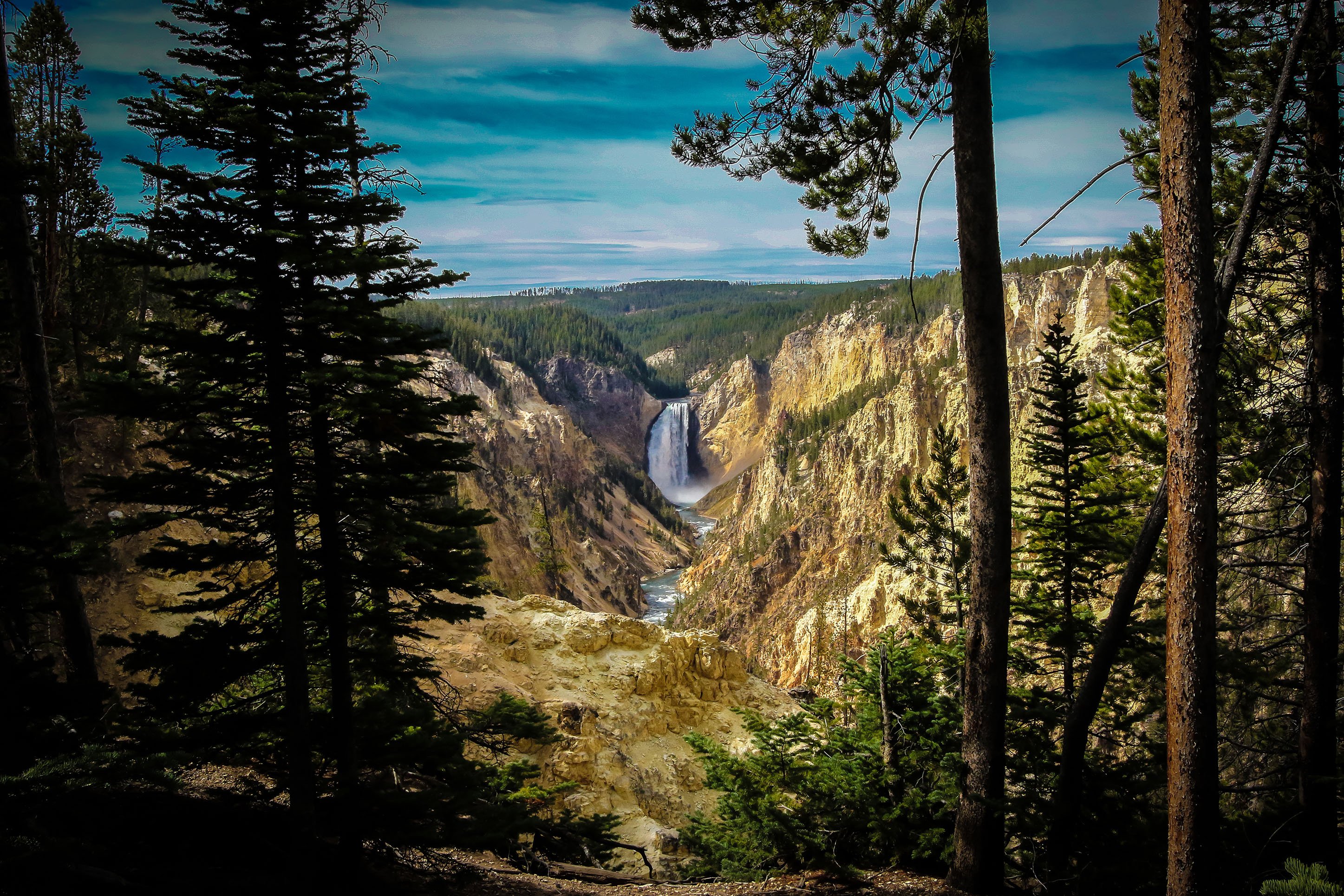 See the Grand Canyon of Yellowstone
A landscape that began as the result of a volcanic eruption thousands of years ago, the Grand Canyon of the Yellowstone is an awe-inspiring place to visit and spend some time taking in the beauty of the waterfalls, mesmerizing geothermal features, and the canyon itself. If you're up for some physical activity, there are several hiking trails that can take you down into the canyon to experience it from a different point of view. For a less strenuous visit, easily accessible sidewalks will allow you to take in the vistas from afar.
Experience Mammoth Hot Springs
This otherworldly geological attraction was formed over thousands of years by a complex interaction between hot water and carbon dioxide leading to limestone deposits, called travertine, that have built up around the complex of hot springs to create beautiful and mysterious terraces of rust, white, and gold. It's tough to describe this alien-looking landscape marked by bubbling hot water pools: you really have to see it to believe it. Visitors have the option to take an easy, extended hike around both the upper and lower terraces or to stroll along the boardwalks as much as they wish. While this is one hot spring you won't get to soak in, it's absolutely worth a visit.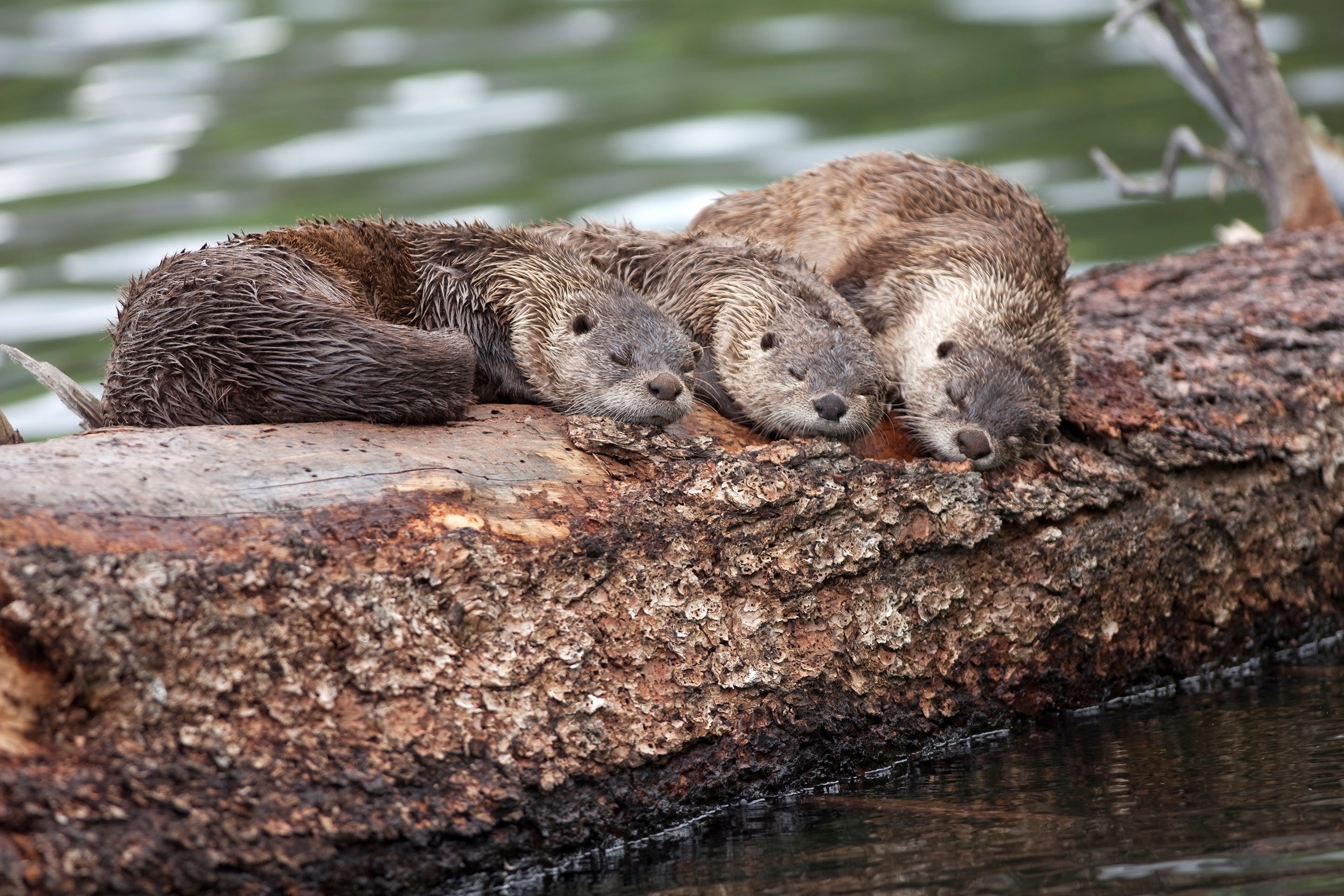 View Some Wildlife
The opportunity to see some of the most incredible and powerful species in North America firsthand is one of the main reasons that many people visit Yellowstone each year. Near the North Entrance and even in the town of Gardiner itself, you may be lucky enough to glimpse wolves, bison, elk, bears, and many other animals. Head to the Lamar Valley, sometimes called "the Serengeti of North America," just an hour away from the North Entrance, for an excellent chance to see Yellowstone's majestic wildlife year round. Better yet, book a guide or a tour to enhance your experience.
No matter which entrance to Yellowstone you choose, there is plenty to explore. But there is something special about the North Entrance and Gardiner, Montana, that makes it worth the trip!
If you enjoyed this blog, take a look at some of our other related articles:
In our never-ending quest to keep up with all things new in Bozeman, we have been producing content for years and can't possibly update every blog when new businesses open or existing businesses close. Please reference the publish date and do your own due diligence when making plans.