Upcoming Races in Bozeman, Montana
Bozeman is a popular place for runners. In addition to year-round fun runs, like the Earth Day Run and Sweet Pea Run, the area has some incredible running trails. Here, you'll find some of the most rugged and technical terrains on the circuit, along with views that span 360 degrees no matter where you are running in the valley.
The season gets started with the annual Run to the Pub in March. Each month, it continues with several events throughout the summer, including the Bozeman Marathon, a Boston Marathon qualifier. Finally, huffing for Stuffing wraps up the year on Thanksgiving Day, with thousands of people starting their holiday with a morning run with proceeds going to the Gallatin Valley Food Bank.
In Bozeman, the community is essential, and the races reflect this value.
Here's a look at some of the races you won't want to miss, but as we mentioned, there are several fun runs throughout the summer, so keep your eye on Big Sky Wind Drinkers and Running in the USA for updated races information!
Distance: Half Marathon, 10K
Date: March 19, 2022
This year, the race forms a new loop, beginning and ending on Main Street, Bozeman, with cold beer, live music, and great company waiting at the finish line.
Distance: Nine + miles
Date: May 15, 2022
For those who like to jumpstart their season, this gnarly trail run goes straight up for the first four miles, with the following five miles going straight down. Add in unpredictable spring weather, and this race becomes not for the faint of heart!
Distance: Marathon, Relay Marathon
Date: May 29, 2022
Starting on Stone Creek Road in Bridger Canyon, this race takes you to Jackson Creek, over Bozeman Pass, and ends in Livingston. Run it as a single marathon or form a team and run as a relay!
Distance: 50K, 30K
Date: June 11, 2022
This rugged course gains nearly 11,000 feet in 50 kilometers. With four significant climbs totaling over 11,000 ft, it is known as one of the most challenging 50K races globally.
Distance: 30K, 15K
Date: June 12, 2022
Enjoy the beautiful sagebrush-lined trail system that gently crosses through flats that take you to rocky ridges with views of the Tobacco Roots and Jefferson Valley.
Distance: Olympic, sprint triathlon, relay, aquathlon, youth triathlon
Date: June 19, 2022
With a flat running course, a hilly bike, and an Olympic swim, this course is a lot of fun! Race individually or as a two or three-person team. Six categories of races.
Distance: 38K
Date: July 2, 2022
Enjoy running on old jeep roads from Stone Creek to Bracket Creek along the Bangtail Divide Trail. (Due to congestion in the canyon, all participants must take the provided shuttle to and from the course.)
Distance: 25K, 15K
Date: July 23, 2022
This course takes you through the heart of the Bridger Mountains, with sections of tall grass and wildflowers galore. The most technical, single-track trail takes you to some spectacular views.
Distance: 19.9 miles
Date: August 14, 2022
With almost twenty miles of brutal climbing and descending, plus unstable footing, unpredictable weather, and miles of exposure along the Bridger Mountain Range, the Ridge Run is known as one of the most technical trail runs in the United States.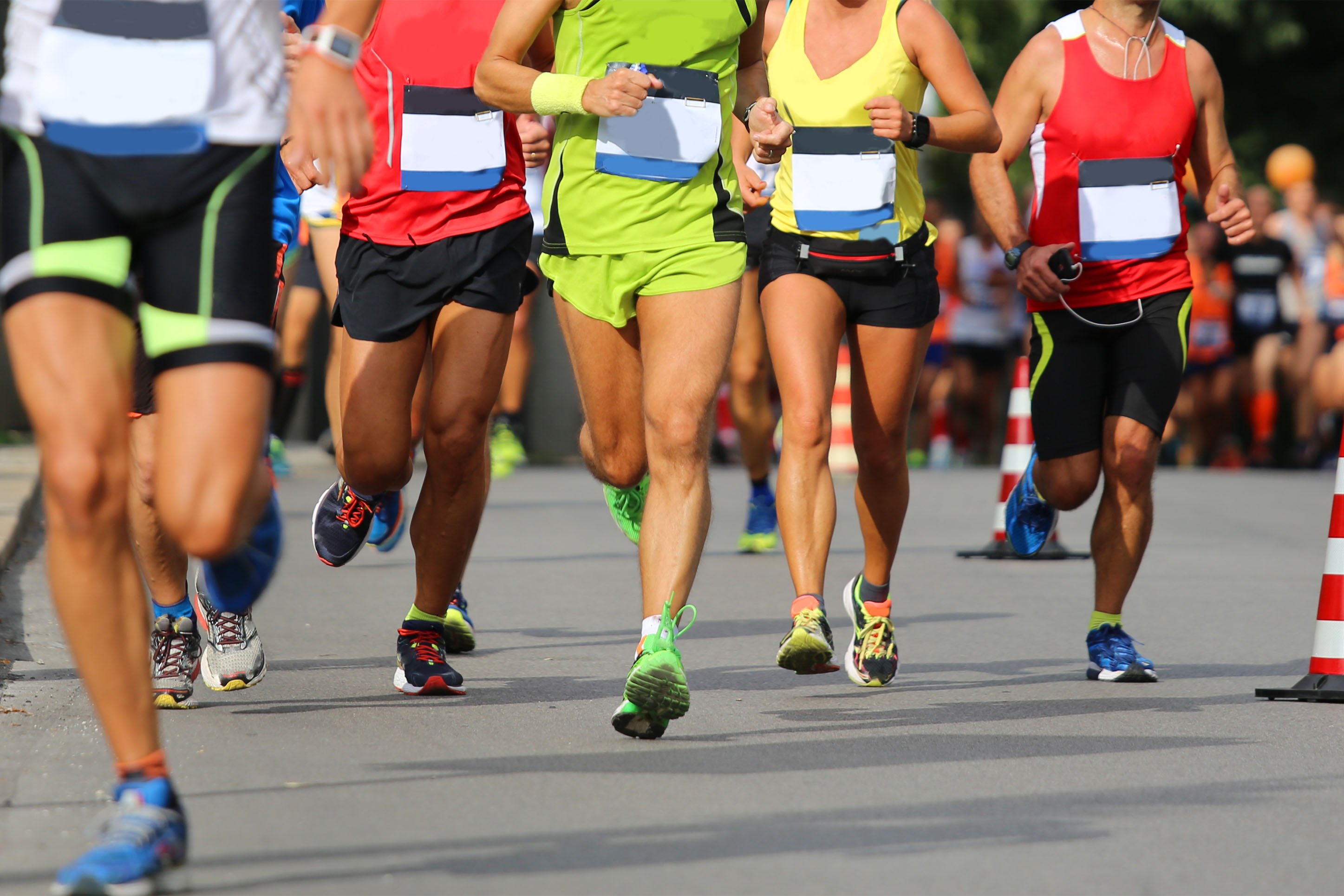 Distance: Full Marathon, Half Marathon
Date: September 11, 2022
This Boston Marathon qualifier is known for its beautiful surroundings. The scenic course takes you over rivers and through open farmland with mountain backdrops. Finish in historic Downtown Bozeman.
Distance: 7.5 miles
Date: September 18, 2021
This incredible trail in Missouri Headwaters State Park reenacts John Colter's infamous (naked!) escape from Blackfoot Indians. BBQ following featuring Backcountry Burger Bar.
Distance: 10K, 5K, 5K Fun Run, Kids Race
Date: November 24, 2022
Thousands turn out for the annual fundraiser for Gallatin Valley Foodbank on Thanksgiving morning. Kick-off the holiday in a healthy and generous spirit!
If you enjoyed this blog, take a look at some of our other related articles: