What Heavy Snowfall Means for Spring Activities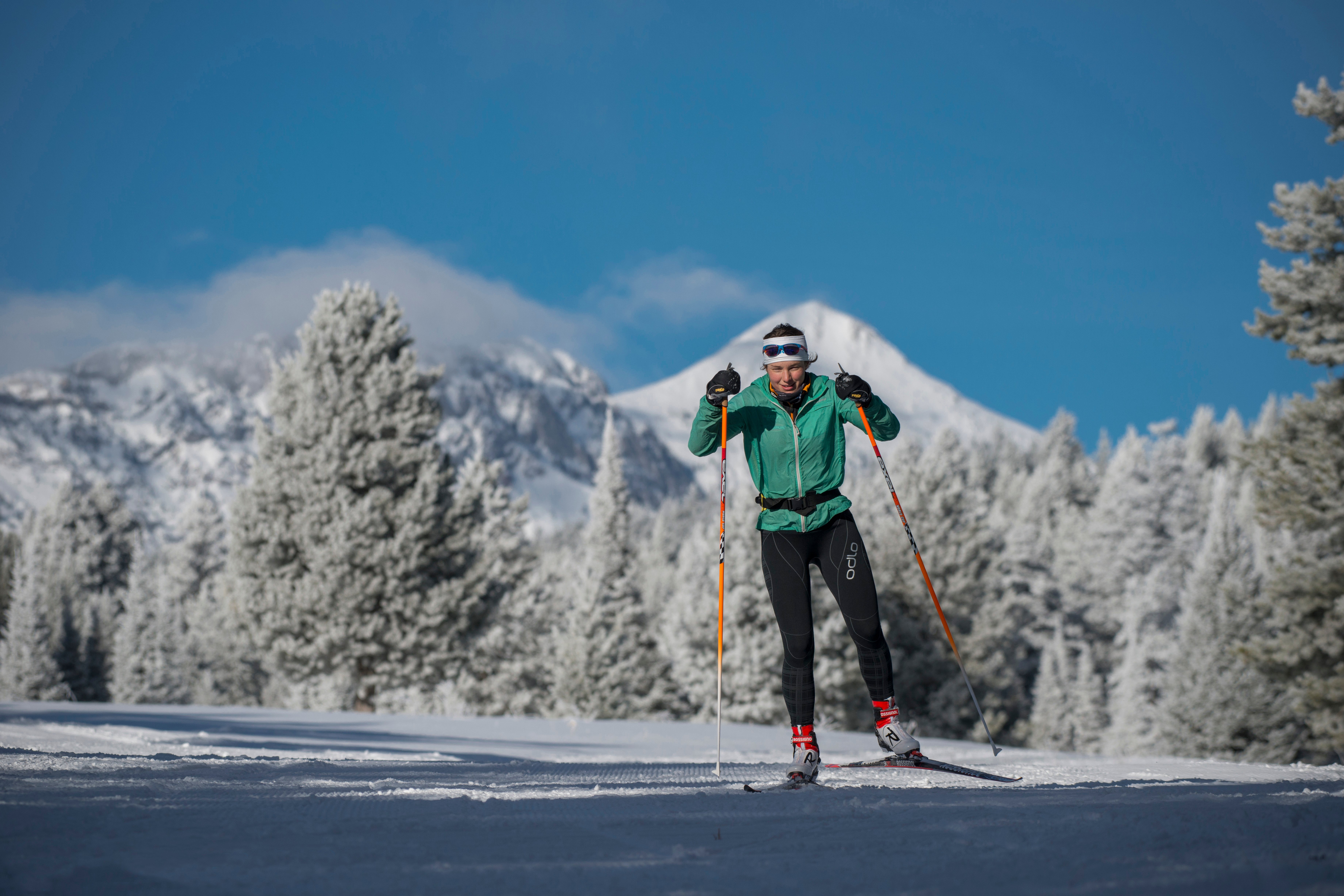 It's been quite a winter in Bozeman! We've enjoyed heavy snowfall, which meant awesome alpine and Nordic skiing, snowboarding, snowshoeing and snowmobiling. Alas, some of those activities come to an end when the spring thaw hits. But that doesn't mean all of the snow fun is done, you can still hang on to a bit of winter sports as you transition into spring. If you're planning a spring vacation, it's good to note that the snowpack may affect your activities. Don't fret, you can still do all of your favorite things, just keep the timing in mind—and perhaps this is a good time to try something new!

Nordic Skiing
Higher elevations will keep snow well into the spring. This is a great time to explore Yellowstone National Park before the summer crowds come. Stay bear aware. The bears are waking up so bring your bear spray, ski with a partner and always have bear spray.

Snowshoeing
Snowshoeing is another way to explore Yellowstone, but you can also enjoy getting out on the trails (or beyond) around town. Leverich Canyon Trail is a good option, as are many of the trails in the Bridger Mountain Range.

Fishing
Spring fishing is underrated. The trout are hungry, and wade fishing is good as fish are grouped up in pools. The run-off may happen later giving you more time to enjoy this window of opportunity. When the rivers do blow out, as they will, the spring creeks are a great option. Paradise Valley, a quick drive south of Livingston has three of the finest: DePuy Spring Creek, Armstrong Spring Creek and Nelson Spring Creek.

Biking
While mountain bikers may have to wait a bit longer (unless you enjoy mud biking), there are still options for getting out. The roads are being plowed in Yellowstone National Park, which means some entrances are still closed and you can bike into the park without normal traffic. Keep in mind, snow removal dictates how far you can ride and you'll still need to keep an eye out for service vehicles. Biking routes include:
Mammoth Hot Springs to the West Entrance
East Entrance to the east side of Sylvan Pass (six miles from the entrance)
South Entrance to West Thumb
There are many roads around the edges of Bozeman that are nice. The road to Hyalite Canyon, just outside of town, is closed April 1-May 15, and depending on snow, is a beautiful bike ride. Heavy snowfall may impede getting to the reservoir early in the spring, but they work hard to plow the road, so keep your eye on it.

Hiking
Hiking season can begin in the lower elevations. The College "M", Drinking Horse Trails, Story Hills and Burke Park are all great options in or just outside of town. For leisurely walks, check out the Gallagator Trail which meanders through town. Triple Tree Trail is a nice gentle hike, but is partially shaded, so it may take a longer to dry out. If you're up for a short 25 mile road trip, Bear Trap Canyon Trail is a beautiful walk along the Madison River. (If you're a fly-fisher, bring your rod!) The higher elevations will keep their snowpack into May, but during big snow years, it may stick around well into the summer so be prepared with proper gear. If you don't have hiking crampons or trekking poles, you should avoid tall peaks such as Hyalite Peak.

Photography
Bring your camera and get ready for some beautiful photo opportunities! The fields turn a vibrant green, and when set against snow-capped mountains and a blue sky, the colors are nothing short of spectacular. Wildflowers will start to bloom in the lower elevations. Mt. Ellis Hiking Trail generally has an abundant amount.

Whitewater Rafting and Kayaking
The Gallatin River is provides top notch whitewater rafting and kayaking. While you can raft any time of the year, water is highest in the spring and experts love to tackle the Class IV Mad Mile. Not an expert? Not to worry, raft companies such as Montana Whitewater Rafting and Zipline Tours provide guided rafting trips.

For more spring activities, check out the April events around town!
If you enjoyed this blog, take a look at some of our other related articles:
In our never-ending quest to keep up with all things new in Bozeman, we have been producing content for years and can't possibly update every blog when new businesses open or existing businesses close. Please reference the publish date and do your own due diligence when making plans.