What Makes The Holidays So Special In Bozeman?
The magic of the holidays aren't limited to wide-eyed kiddos, adults celebrating in this quintessential mountain town can't help but spread cheer.
The season kicks off with a Holiday Bazaar. This old fashioned marketplace features both contemporary and traditional works from local and regional artists. Spread throughout the Emerson Cultural Center, home to numerous art galleries, your holiday shopping just got a lot more interesting!
Thanksgiving morning brings Huffing for Stuffing, one of the biggest runs in Bozeman. Race proceeds go to the Gallatin Valley Food Bank, and locals turn out by the thousands to participate. Get your exercise in early and you can relax for the rest of the day!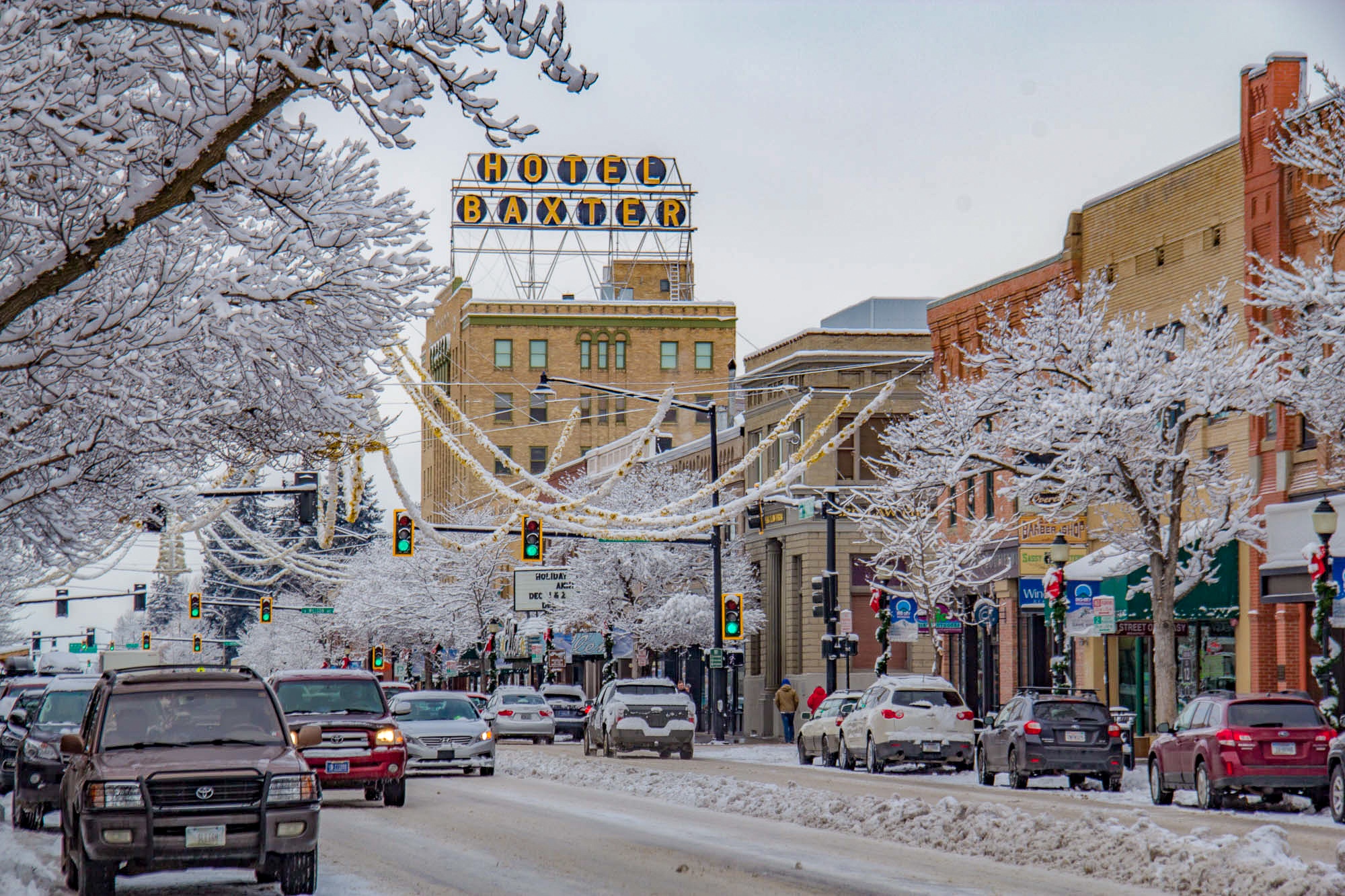 The spiders set the stage for the month-long Christmas celebration. Yes, we said spiders; the Main Street decorations that generations of kids have long labeled due to their resemblance of large spider legs. The town lights up during the Christmas Stroll. The event kicks off in the afternoon with gingerbread house making for kids and music for the grown-ups. Santa Claus arrives at dusk to lead a parade of families downtown. Restaurants, food trucks, retailers, and pubs all add to the revelry.
Music, dance and theater hop into full swing at the end of November. Montana Ballet Works bring their annual performance of The Nutcracker Ballet, an artistic collaboration of dancers, choreographers, musicians and stage designers of all ages. Montana Theatre Works presents Irving Berlin's White Christmas. This local theatre company is sure to please with a live, twenty piece orchestra. Speaking of music, the Bozeman Symphony Choir and soprano Clarissa Lyons perform Frances Poulenc's Gloria, described as both gorgeous and playful.
Events aren't the only thing that makes this time of year special. Bozeman becomes a winter wonderland, inspiring you to get out and experience the fresh air and soft snow. Local parks turn into ice skating rinks, trails are groomed for nordic skiing, and the downhill skiing and snowboarding season is in full swing. For a real treat, watch the Torchlight Parade and Fireworks Show at Bridger Bowl.
Many restaurants in Bozeman source their food locally and rotate their menus with the season. Hearty soups, braised meats and rich pastas are featured, along with savory and sweet specialty cocktails. As they say, "Eat, drink and be merry!"
Ready to spend your holidays in Montana? Check out the lodging options in Bozeman and start packing!
If you enjoyed this blog, take a look at some of our other related articles: