5 Easy Hikes in Yellowstone National Park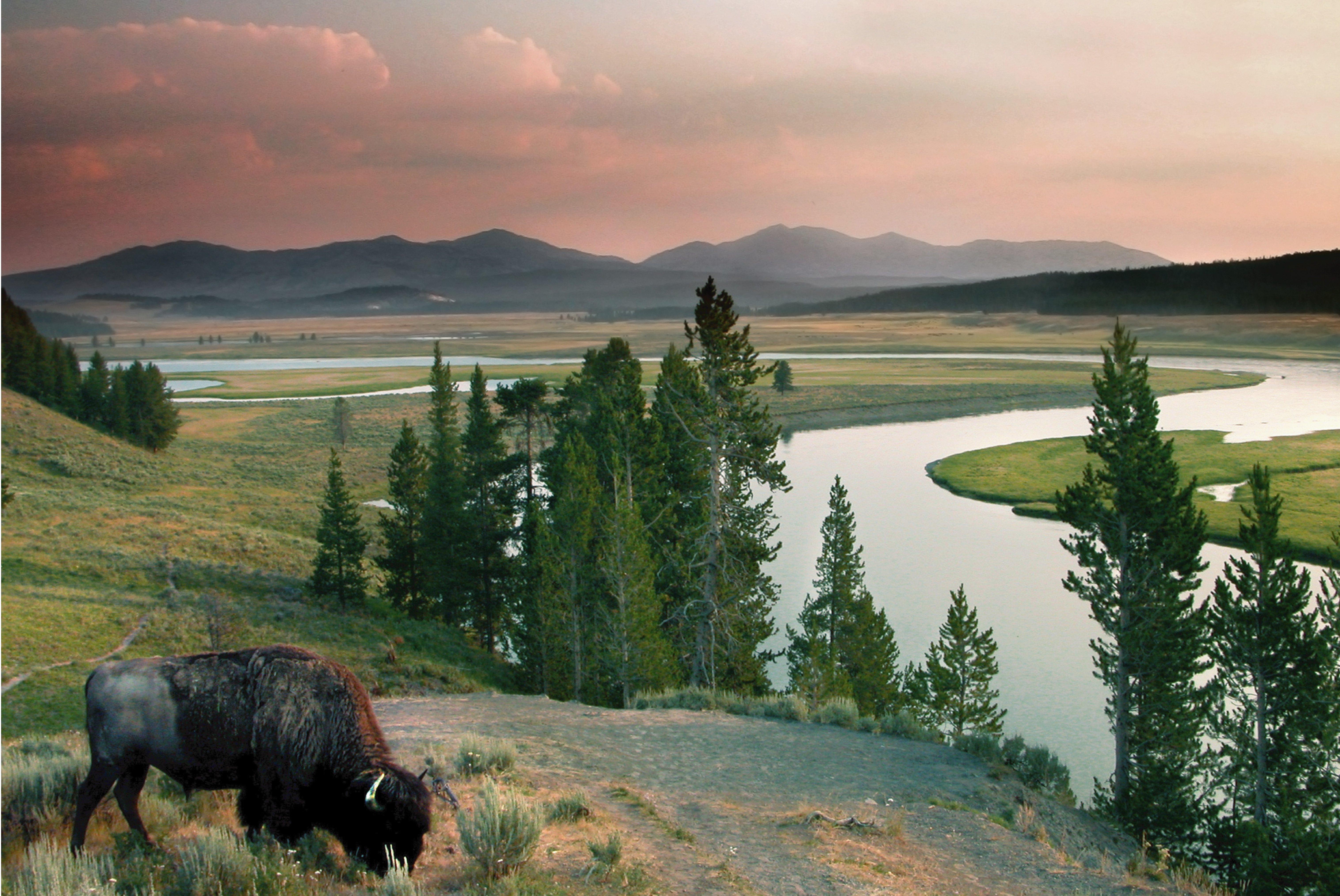 Yellowstone National Park is vast. 2,221,776 million acres vast, to be specific. There's a lot to see, and a lot that we'll never see. Driving through the park is essential to get to the different areas, each with unique natural features, wildlife, and incredible landscapes. But to really experience the solitude and beauty, you'll want to get off the beaten path and go for a short hike. The smells, sounds and serenity of nature are well worth the time, and you don't have to climb a mountain to experience them. If you can build it into your schedule, there are plenty of easy hikes that take you to some beautiful natural features. We've outlined five of our favorite easy hikes in Yellowstone National Park.
Natural Bridge Trail
Formed by erosion of the rhyolite outcrop by Bridge Creek, this natural bridge is a nice 2.5 mile, out-and-back hike near Bridge Bay Marina. The trail is gentle until the end where there is a short, steep switchback to get to the top. The Bridge is closed to hikers and bikers in order to preserve it, but you can hike to the overlook for a great view of the bridge, approximately 51 feet above Bridge Creek. (Keep in mind, this trail is closed until early summer due to bears feeding on spawning trout.)
Cascade Lake Trail
Located near Canyon Junction, this 4.4-mile out-and-back trail leads to Cascade Lake, a perfect spot for a picnic. The open meadows are full of wildflowers, and often wildlife can be spotted. This is a great family hike but is best done late summer or into the fall. It can be wet and snowy even into July.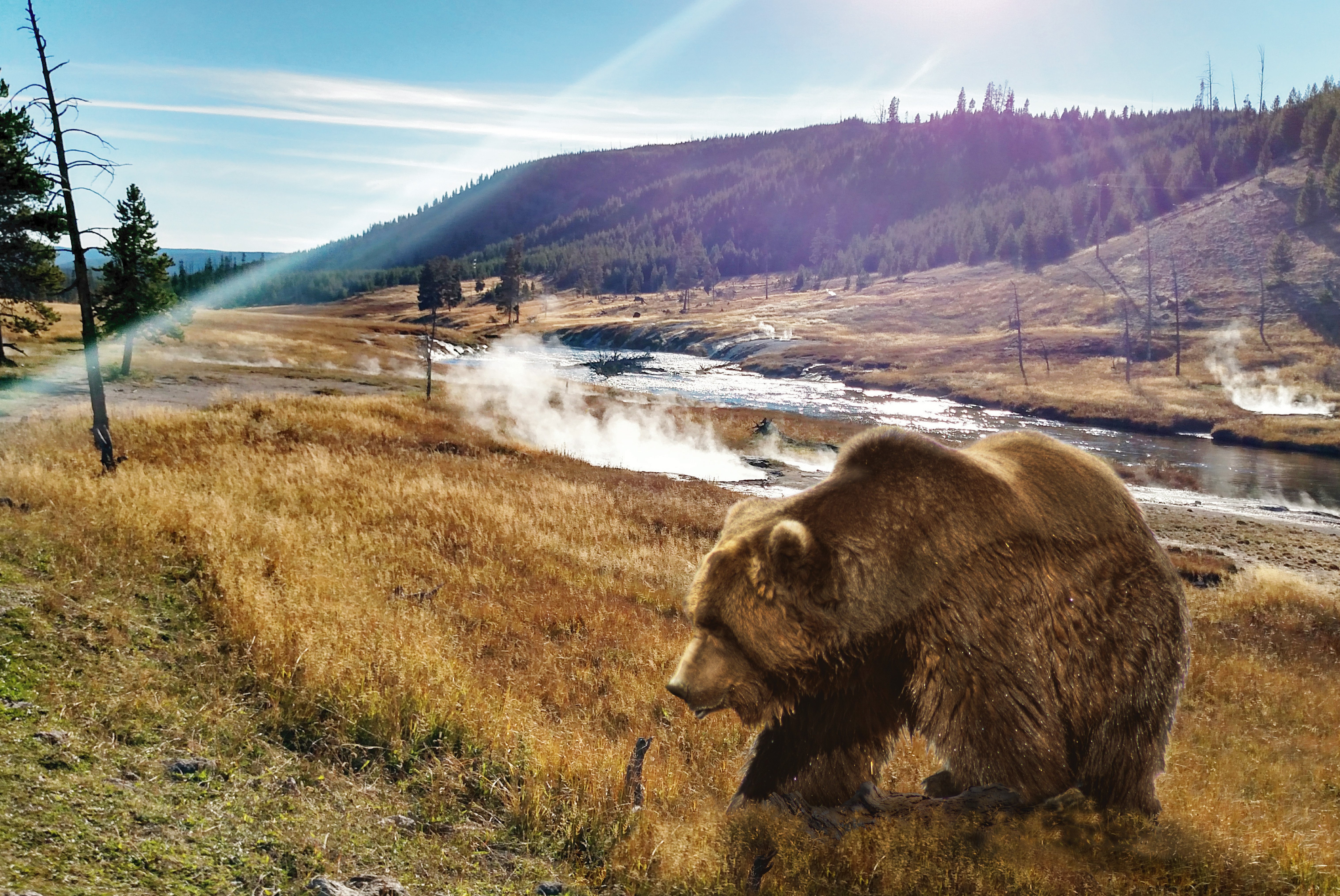 Mud Volcano Trail
When Yellowstone, a supervolcano, erupted 640,000 years ago, the land collapsed and left a large depression in the earth that filled with lava flow over hundreds of thousands of years. This area is now called the Yellowstone Caldera. A .6-mile loop of boardwalks and pavement takes you through some of the most interesting mud features in the park.
Harlequin Lake Trail
At Madison Junction, the Firehole and Gibbon River join to form the Madison River. From this area, there is a gentle hike to the quaint Harlequin Lake. This is a short 30-60-minute hike that meanders through a forested area, perfect for stretching your legs and getting some fresh air.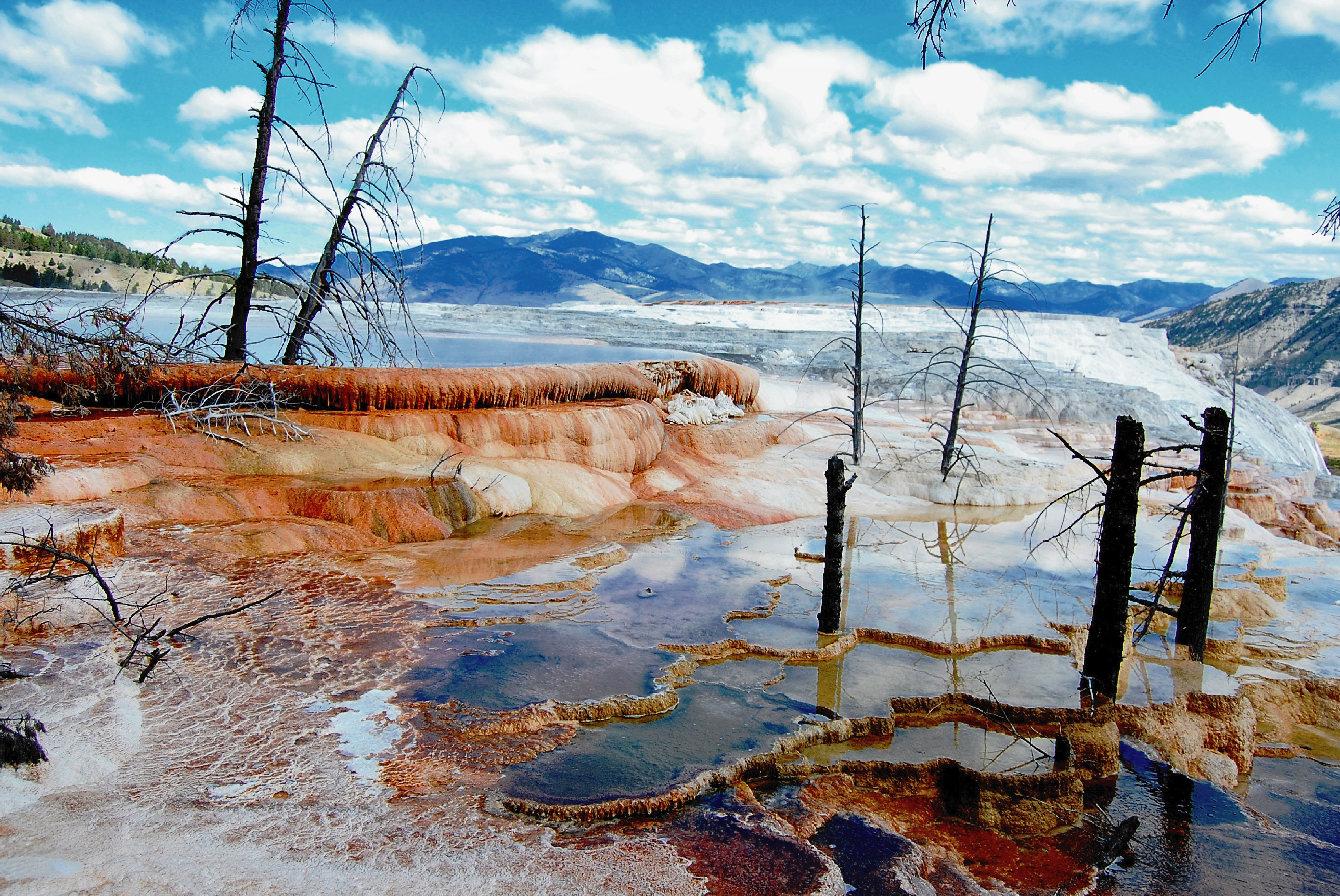 Mammoth Hot Springs Trail
This trail consists of a series of boardwalks that loop around the terraces of Mammoth Hot Springs. It's a bit of a mystery what volcanic heat source heats this area, but through a series of fractures, hot water from underground comes through, mixing with dissolved carbon dioxide and limestone, which is then deposited as travertine. The white and gold colors are truly spectacular. For hundreds of years, the Shoshone and Bannock people collected minerals from Mammoth Hot Springs to use for white paint.
Remember, when hiking in Yellowstone, make noise so bears know you are coming, and always carry bear spray. If you see wildlife, do not approach them, especially bison, who may seem calm from afar, but are easily agitated and will charge. Always remain at least 100 yards (91 meters) from bears or wolves, and at least 25 yards (23 meters) from all other wildlife. Be sure to carry water, snacks and proper sun protection including a hat, sunglasses and lip sunscreen. The sun's rays are extra intense at high altitudes.
For more ways to make the most of your visit to Yellowstone, check out our Yellowstone attractions page for the best recommendations.
If you enjoyed this blog, take a look at some of our other related articles at Bozemancvb.com: