Bozeman Events in July: Fireworks Edition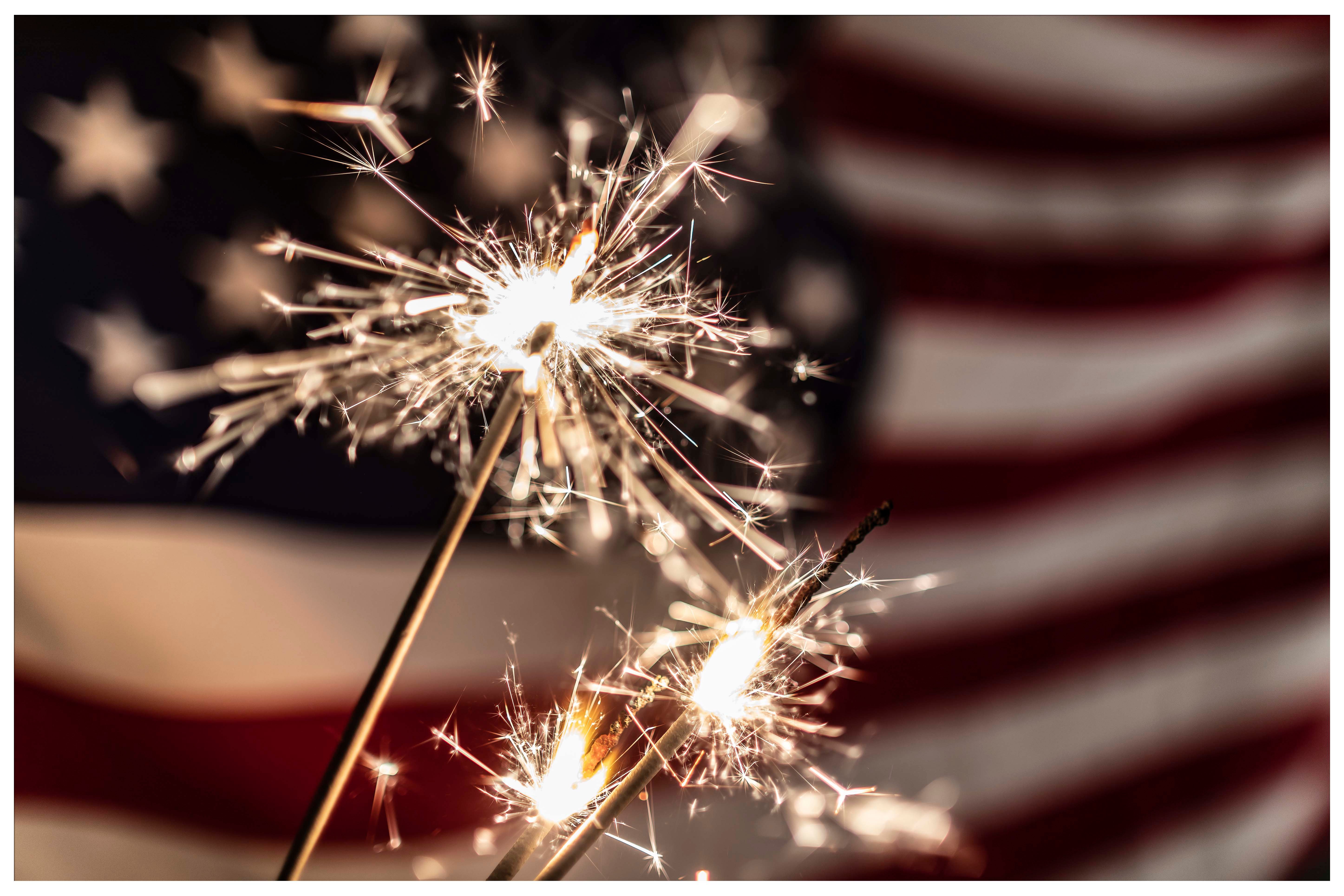 July hits and Bozeman-ites start running fast and hard to get in as much summer fun as possible! The month is packed with special events; long-standing favorites like the state fair, big name musicians and fun runs throughout the valley. From date night to family day, there is something for everyone to enjoy!
Fourth of July!
Kick off the month with a serious Fourth of July celebration. Start the day with an invigorating hike up the College 'M' or Drinking Horse trails. You'll get a great view of the whole valley. Both trails are moderate, but if you're feeling especially motivated, the 'M' has a steep route. Enjoy a leisurely lunch at one of Bozeman's many restaurants, then perhaps take a little rest before the night gets going.

A long-time favorite, the Music on Main free concert series starts at 8:00 p.m. on Main Street. The street shuts down, food trucks come out and the watering holes offer drink specials. There's a fun zone for the kids and bleachers if you need a little break!

Festival of the 4th
Denecke Park, Gallatin County Fairgrounds
Thursday, July 4, 2019
Bozeman goes all out when it comes to fireworks. The blasts are big and the show is long. For front row seats, plan to get to the fairgrounds early. However, the show can be seen all over town. Peet's Hill and the Westlake Park Children's Memorial Garden are great places to watch!

If you like to light your own fireworks, city regulations are in effect for certain times:

July 3 and July 5, 12:00 p.m. to 12:00 a.m.
July 4, 12:00 p.m. to 1:00 a.m.
Fireworks are not allowed on major streets or within 300 feet of hospitals or healthcare facilities. You can find firework stands on Huffine Lane and Highway 85 headed south.
Other July Events
Tuesdays, 5:00 p.m. - 8:00 p.m.
Lindley Park
One of Bozeman's favorite family events, the Bogert Farmers' Market combines, food, art, music and kid's activities to round out the evening.
Every Saturday, 9:00 a.m. - noon
Gallatin County Fairgrounds
Gallatin Valley is known for its rich soil, and the local farmers grow exceptional produce. You'll find a variety of vegetables, greens and herbs along with locally raised meats, fresh baked goods and a plethora of art and crafts.
July 12-14th, 2019
Gallatin County Fairgrounds
Gun collectors, or simply those interested in firearms, will love this three-day gun and knife show with up to 300 vendors!
Sunday, July 14- Sunday, July 21, 2019
Gallatin County Fairgrounds
Nothing says summer like the state fair. This week long event features 4-H livestock, the Bozeman Roundup Ranch Rodeo, food, carnival and live music. This year's headliners include JoDee Messina, Resurrection-A Journey Tribute, and The Cadillac Three.
July 23, 2019, 8:00 p.m.
Brick Breeden Fieldhouse
In 2002, Norah Jones made a name for herself with her debut album, "Come Away With Me." This 9-time Grammy winner has sold over 50 million albums around the world. This is a show not to be missed!
July 26, 2019, 6:00 p.m.- 10:00 p.m.
Warriors and Quiet Waters is a non-profit organization to support post 9/11 combat veterans through the sport of fly fishing. Join them for their annual fundraiser including tastings from local restaurants, breweries and distilleries. A live auction quick finish rounds out the evening.
July 26, 27, 28, 2019
Ellen Theatre
This timeless, all-star musical comedy features a live 20-piece orchestra. Montana TheatreWorks welcomes special guests Annabella Joy and Daniel Moore from New York City along with Connor Berkompas from Los Angeles.
Saturday, July 27 and Sunday, July 28, 2019
Rialto
Bozeman's live performers bring an adult variety show filled with clowns, aerial dancers, burlesque, comedy, poetry, song and dance. Stick around for the dance party following the show!
July, 2019
If you're looking for a little exercise and camaraderie, join in one of the Big Sky Wind Drinkers Fun Runs taking place throughout the valley. The scenery alone is worth it!


There are a ton of things to do in Bozeman and in the surrounding areas. From Yellowstone and the surrounding mountains to the Missouri Headwaters and a varietyof fishing spots for both young and old, there are a great number of things to do in and around Bozeman. Make plans to visit us this summer; you'll build memories to last a lifetime.
Check out more Bozeman events this summer!