Why Bozeman is One of the Most Dog-Friendly Cities in the U.S.
Attend a casual social gathering in Bozeman, and you'll find as many canines as there are people—sometimes dogs even outnumbering humans! If you're visiting, you'll likely notice the abundance of furry friends around town, and for good reason. Bozeman is one of the most dog-friendly cities in the country.
Trails for Fido
Bozeman is a mecca of outdoor recreation, surrounded by six mountain ranges and ten prominent rivers and lakes. Dogs can run for miles without inhibition, swim in fresh, cool waters, and above all, spend time with their people. It's the perfect playground. Many trails have water sources from small streams or alpine lakes, and typically, the weather doesn't get too hot, or at least not for long.
Even while in town, dog life is sweet in Bozeman. The Gallagator, also known as Linear Trail, is a beautiful trail that runs through town. Formerly an old railway line that extended to Gallatin Gateway, the rail line was referred to as Gallagator by passengers due to the slow speed. Today, the trail connects Montana State University to downtown and also to Peet's Hill, Lindley Park, and Highland Glen Nature Preserve. In other words, you can walk for miles.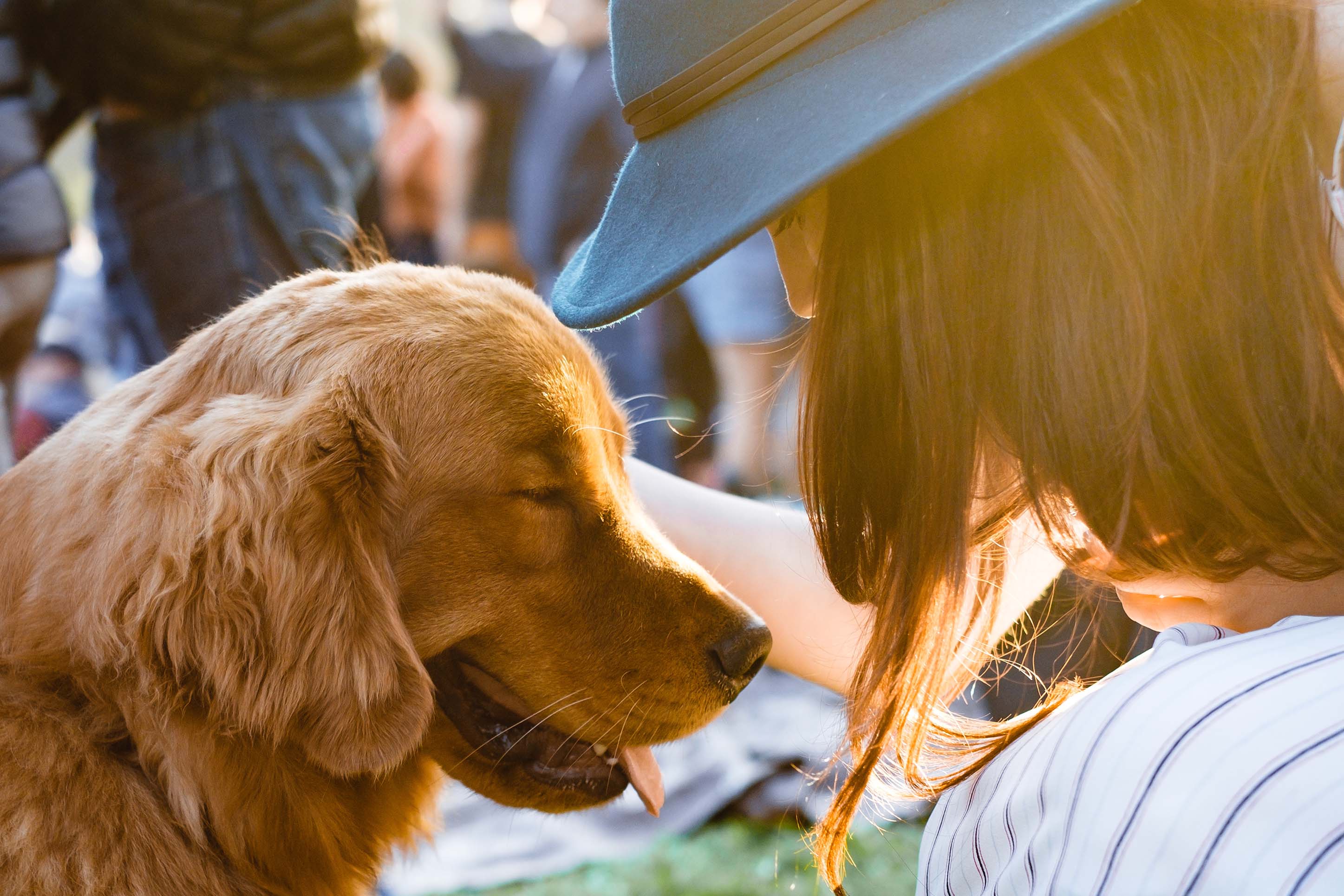 Off-Leash Dog Parks
Bozeman has a leash law (and it is enforced), but there are several areas where dogs can be off-leash; Peets Hill, Cooper Park, Story Mill Park, and Snowfall Recreation Area are all close to downtown. Peets Hill, also known as Burke Park, gives you a beautiful view of the Gallatin Valley. Sunrise and sunset are beautiful times of the day. Cooper Park, located a few blocks from Main Street, is always bustling with dogs running, chasing, and playing fetch while their owners chat. It's akin to a playground for dogs. Story Mill Park has an enclosed dog run, and a little further up the road, Snowfall Recreation Area is a full-scale dog park where they can run to their heart's content. Two miles of trails meander through the 37 acres, but a dog fence ensures they can't roam too far! They have benches throughout, along with a dog drinking fountain.
Resources and Hotels for Dogs
If you're wandering around town, keep an eye out. You'll notice bowls of water discretely tucked around storefronts, ready for thirsty dogs to stop by. Dog treats are handed out like lollipops at local banks, but it doesn't stop there; you'll find many store owners with stashes of bone-shaped snacks behind their counter.
If you are visiting, pet-friendly hotels in Bozeman are plentiful. Many hotels welcome dogs, from locally-owned boutique hotels downtown to nationally recognized brands, and it's never far to find a place to let them run.
There are four pet stores in town, Petco and Petsmart being the most recognizable, but stop into locally owned Bridger Animal Nutrition or Dee-O-Gee, and you'll be amazed at the quality and variety of food, toys, treats, and accessories. Browsing their selections is fun for owners!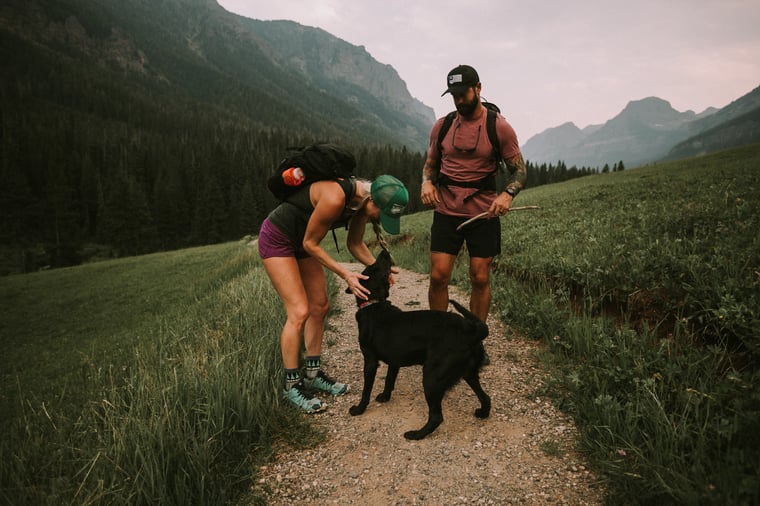 Speaking of accessories, West Paw Design, a U.S. manufacturer of dog toys and dog products, has its manufacturing facilities in Bozeman. With a careful eye on sustainable business practices, they make incredible products with eco-friendly materials and processes. Their goals are to keep waste out of landfills, chemicals out of soil and water, and toxins out of their products. As a result, the products hold up to the most playful dogs, and you can feel good about how they were made.
Heart of the Valley Animal Shelter does a beautiful job of caring for dogs while they transition to finding a forever home. (If you're looking to adopt, it's a great place to start!) And, if your mischievous friend happens to go astray, it's the first place you should call.
We hope you and your furry family members enjoy Bozeman, but please remember to pick up after your pets and keep your dog on-leash unless otherwise noted.
Looking for more dog-friendly things to do in Bozeman? Check out the 10 best hikes in Bozeman.
If you enjoyed this blog, take a look at some of our other related articles at Bozemancvb.com: