How I'd Do Yellowstone Differently the Second Time Around
Yellowstone National Park is over 2.2 million acres, and yet, millions of people rarely get off the beaten path, hitting only the highlights. Don't get us wrong, this strategy is well worth it, especially if you are short on time, but you'll spend a lot of time driving in between, and if you're bringing kids, they can quickly tire of the slow pace. This was our strategy the first time around, which led to many "Are we there yet?" and siblings fighting over space in the car.
The next time, we would do things much differently. First, plan to spend at least three days and two nights. This gives you ample time to get from place to place and settle in and explore. One of the most beautiful things about the park is the sights, sounds, and smells of nature, and to soak them up, you need to be out in the elements, away from the crowds.
Next, study the map and decide what park elements are most important. Consider making a loop that includes the Beartooth Highway for those who love wildlife watching, scenic driving, fishing, or hiking. This route contains the Lamar Valley, home to bison, grizzly and black bears, and the majority of the wolf packs. The scenery is more open in this area, with expansive vistas and excellent fishing for the anglers. Mammoth Hot Springs sits just inside the North entrance at Gardiner, where elk roam casually around the town, and the terraces look like they are from another planet. If you enter from the north side, you'll drive through Paradise Valley, where you'll want to be sure and stop at Yellowstone Hot Springs for a soak.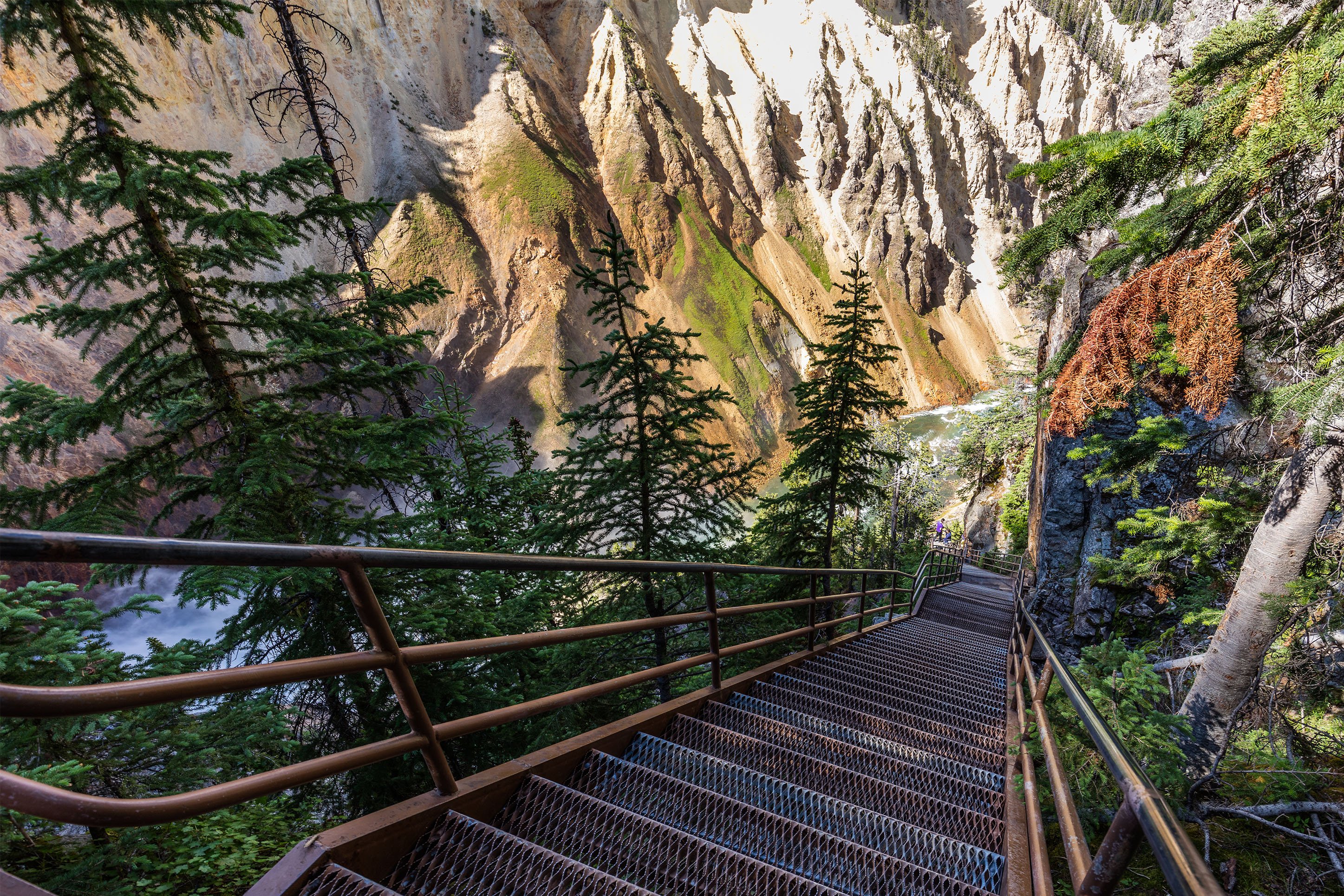 Consider a detour to check out the Grand Canyon of the Yellowstone on this route. Check out the petrified tree and Mt. Washburn (which is an excellent hike if you're up for it) on the way there.
For a nice camping area and a gentle out-and-back hike, consider Pebble Creek, just before the Northeast entrance at Silver Gate. Next, you can explore Cooke City, then continue to the Beartooth Highway, one of America's most scenic drives. Driving the highway is spectacular in and of itself, but if you want to explore a bit more, stop at one of the lakes, or take a short hike. Finally, in Red Lodge, one of Montana's quintessential mountain towns, you'll find great food, shopping, and accommodations.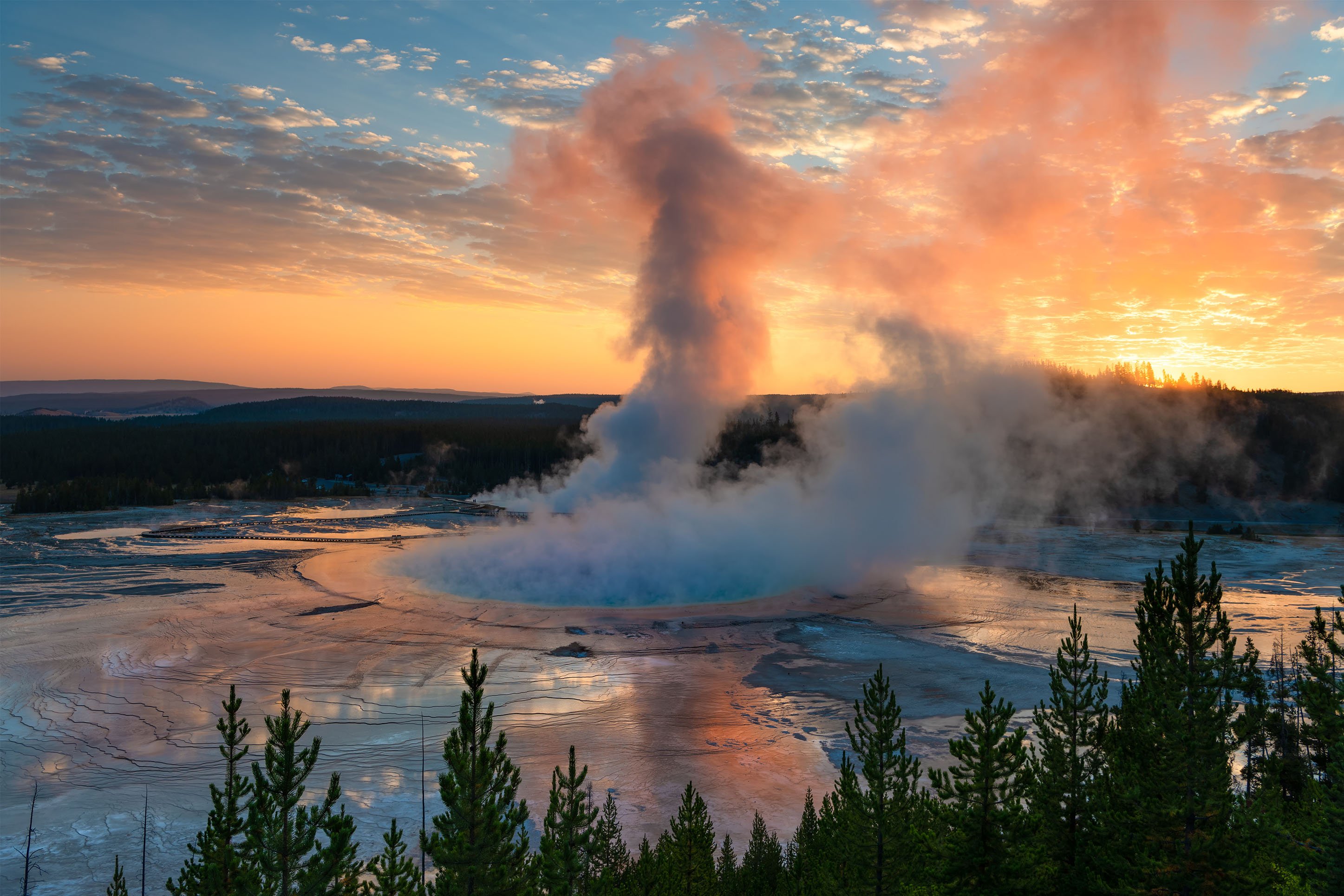 If thermal features such as geysers, hot springs, mud pots, and steam vents are more interesting, you'll want to explore from the West entrance of West Yellowstone. This area is home to Norris Geyser Basin, Old Faithful, and Grand Prismatic Spring, which are all worth seeing. But this area is also home to some lesser-known features. So if you take this route, we suggest:
Stopping at the Visitor's Center for suggestions for some off-the-beaten-path routes.
Plan to spend some time at the Visitor Education Center at Old Faithful. The interactive displays are great for kids and adults alike!
Don't forget to stop for ice cream at the Old Faithful Inn!
If you love camping, we suggest going on to Lake Yellowstone from here. There are several campgrounds around the lake. Check out the Scenicruise at Bridge Bay Marina for a guided boat tour. You'll learn about the history of the area and watch for eagles, ospreys, and other wildlife along the shore. You could also stay at the historic Lake Yellowstone Hotel and Cabins, where you can enjoy food and drinks from their stately bar or dining room. If you prefer camping, be sure to stop in and see the gorgeous hotel, it's not something you would expect to find in the wilderness!
To get a little more remote, consider Lewis Lake, closer to the South entrance, near Grand Teton National Park.
Be sure to allow time in West Yellowstone itself. The Grizzly and Wolf Discovery Center is a great place to see bears, wolves, and even river otters. The animals in this sanctuary cannot survive in the wild and serve as ambassadors for their wild counterparts, offering education about these magnificent creatures to those who visit. Kids love taking part in the Keeper Kids Program, where they learn about Grizzly Bear eating habits, and can help place food for the bears, then watch them find it!
Whatever adventure you choose, stop along the way and look closely at the wildflowers, butterflies, birds, and trees. There's a whole world within every experience.
If you enjoyed this blog, take a look at some of our other related articles:
In our never-ending quest to keep up with all things new in Bozeman, we have been producing content for years and can't possibly update every blog when new businesses open or existing businesses close. Please reference the publish date and do your own due diligence when making plans.