Ice Cream Around Bozeman
It's hot! It's summer! And when it's oppressively warm outside, or even when it isn't, a fresh scoop of ice cream is always a wonderful idea. Fortunately, Bozeman has become something of an ice cream boom town over the past few years, and you can now find several fantastic ice cream shops all within a few miles' radius of downtown. So good luck deciding which one to try and which flavor to get. Here's the scoop on the best places to go for ice cream in Bozeman.
Chocolate Moose
Visitors to the Chocolate Moose will find a whole lot more than ice cream at this locally owned candy and soda shop that has been a fixture of downtown Bozeman for many years now. Sweet treat seekers can enjoy one of 16 flavors of Montana-made Wilcoxson's Ice Cream, sample something nostalgic from the soda fountain, or try some of their house-made chocolate and taffy--or do all three!
Flavor to try: Moose tracks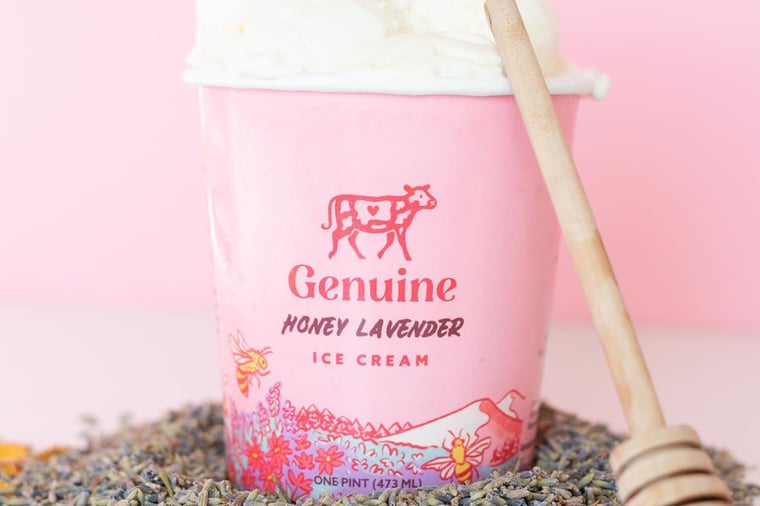 Genuine Ice Cream
Making small-batch ice creams with a focus on sustainability and giving back, Genuine Ice Cream has become a staple of the community as well as the local ice cream scene. Many of their simple but delicious flavors are inspired by Montana, and they also offer a rotating menu of unique flavors like lemon sandwich cookie, Andes mint and pistachio. You can find Genuine Ice Cream at their new storefront on Peach Street, right off 7th Avenue, and you can also pick up pints of their classic flavors at local grocery stores to enjoy at home.
Flavor to try: Honey lavender
Michoacan A Pedir De Boca Bozeman
Named for a region in Mexico famous for its ice cream, Michoacan A Pedir De Boca Bozeman is a unique and welcome addition to the community. Offering ice cream and popsicles made with a wide range of fresh and unusual ingredients, Michoacan A Pedir De Boca is the place to go when you want something more than the basics (But they do have those, too! Their chocolate ice cream is to die for.). Chill down with one of their beautiful cream or water-based popsicles in flavors like mango chili, kiwi fruit punch and unicorn, or try one of their equally unique and amazing ice cream flavors (horchata, rum raisin and avocado are just a few).
Flavor to try: Coconut
Sweet Peaks
When this regional franchise with locations in Whitefish, Missoula and Kalispell brought its "mountain-made" artisan ice cream to Bozeman in 2021, local ice cream lovers rejoiced. On late summer nights, you'll often find a crowd gathered outside Sweet Peaks' 7th and Main location enjoying a cool, delicious treat. Since their menu of sophisticated classics (Lafaza Madagascar Vanilla, Chocolate Love) and specialty flavors (Cabin Fever, Spring Break, Black Bear) make for some very difficult choices, may we suggest a sundae? That way you can try multiple flavors and their Montana-made caramel, too.
Flavor to try: Honey cinnamon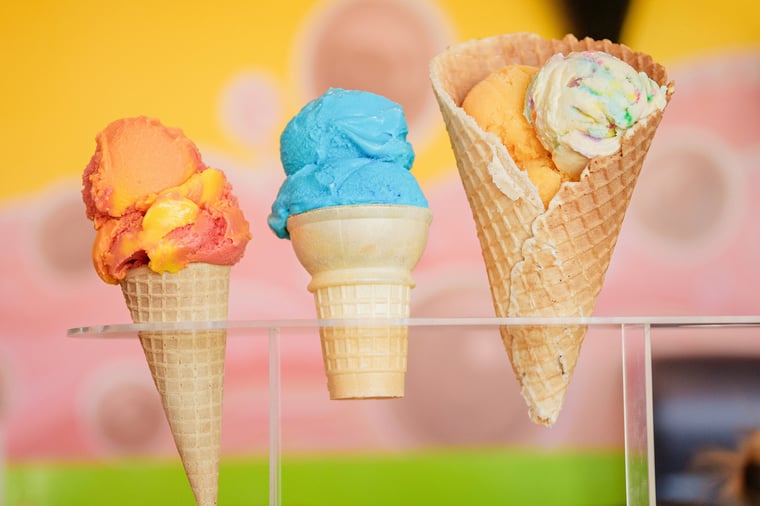 Photo courtesy of Flavr
Flavr
The self-described "hip ice cream shop" in Bozeman, Flavr offers some interesting rotating flavors, along with staples like Death by Chocolate and Maui Wowie Sherbert. They also have smoothies and bubble tea on the menu. Sustainability is a big focus here, and they believe in supporting farmers and purveyors and sourcing all of their ingredients from sustainable sources.
Flavor to try: Black Cherry
La Chatelaine
This award-winning confection shop is known for its incredible chocolates, but if you're lucky enough to visit one of La Chatelaine's Bozeman locations, you'll get to try some of their amazing ice cream, too. While the choice of flavors is limited, just like with their chocolates, each one is guaranteed to be sheer perfection.
Flavor to try: Huckleberry pie
When you're looking for the perfect treat to beat the summer heat, check out any of these locations for a sweet surprise. For more dining options around Bozeman, check out our Eat in Bozeman page.
If you enjoyed this blog, take a look at some of our other related articles:
In our never-ending quest to keep up with all things new in Bozeman, we have been producing content for years and can't possibly update every blog when new businesses open or existing businesses close. Please reference the publish date and do your own due diligence when making plans.