Expert Guide to Spotting Animals in Yellowstone
Nearly as popular as the geysers and hot springs in Yellowstone National Park are the animals. Bison, bighorn sheep, elk, wolves and grizzly bears have become the true icons of the world's first national park, and for good reason. They're an integral part of a massive protected landscape that's gone relatively unchanged since the park was established in 1872.
When you visit Yellowstone, you probably won't have to look long before spotting a wild animal. However, some animals are more elusive, and you'll want to be at the right place at the right time to spot one. Here's what you need to know to increase your chances of spotting one of these majestic animals in Yellowstone.
Best Seasons for Wildlife Spotting
Spring is an active time of year for wildlife in the park. Grizzly bears begin to come out of hibernation in March and April and can often be seen grazing in roadside meadows until the heat of summer pushes them to higher elevations (and away from roads). Not to mention, several animals are giving birth this time of year, so you'll have a chance to see bison calves, wolf pups, bear cubs and elk calves. Several species of migrant birds also begin to arrive during this time.
Winter is the ideal time to visit if you're looking for gray wolves. They're out of their dens, and not quite as camouflaged with a backdrop of white snow.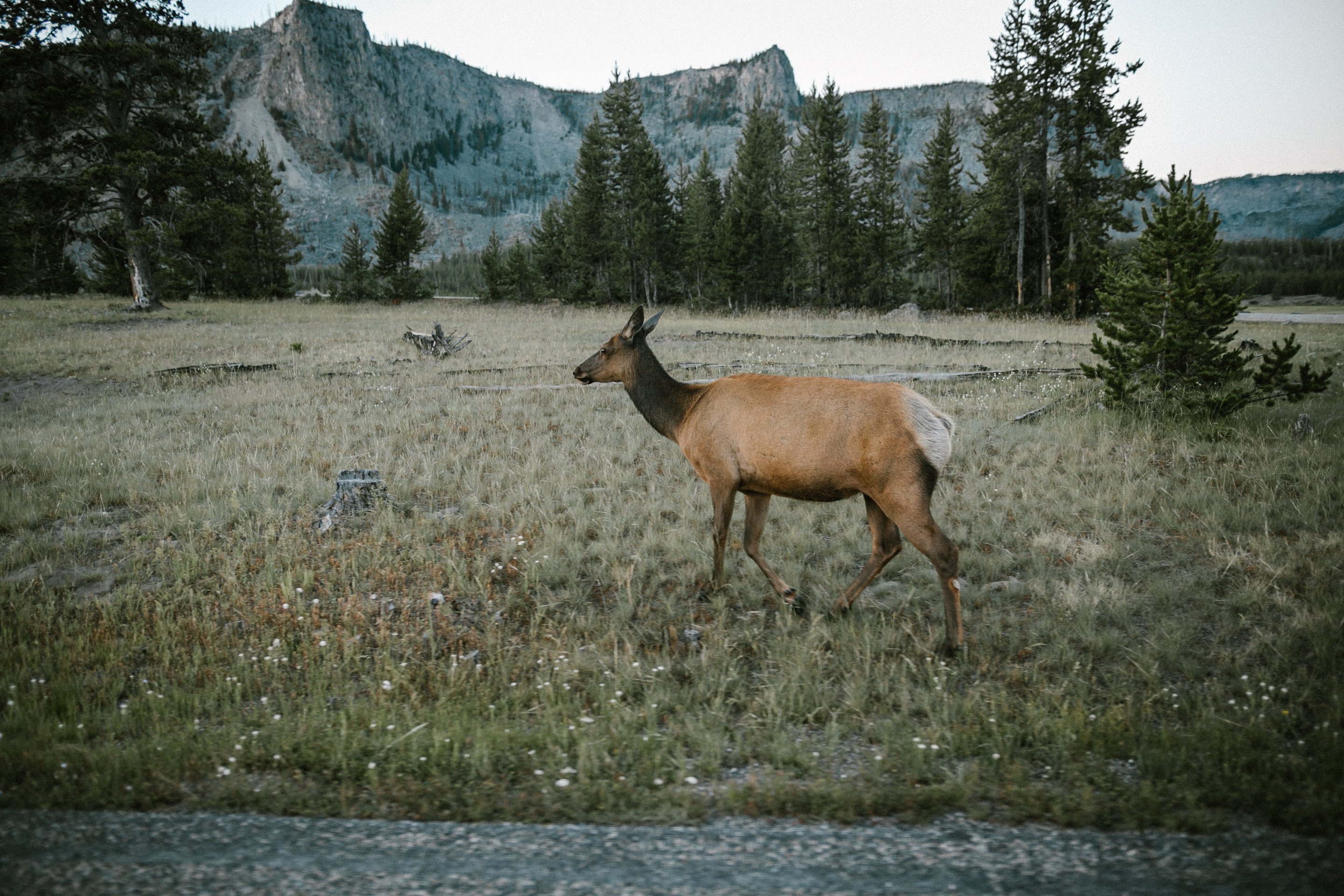 Late summer and early fall bring "the rut" for bison and elk – meaning their mating season. For bison, this is July-September, and for elk, it's September-October. The rut can bring some fierce sparring for these ungulates, which is pretty entertaining to watch.
Bison are probably the most easily seen animals in Yellowstone (there are around 4,680 of them) because they have no problem being around humans. You can see them any time of year, and they're known to parade down roadways or hang out on hiking trails.
Best Times of Day
Animals tend to feed early in the morning and late in the evening, around dawn and dusk. These are generally the best times to see animals in the park because they're up and around, rooting for food. So, it's best to get up early and drive around the park at sunrise, or stay late and watch for nighttime activity.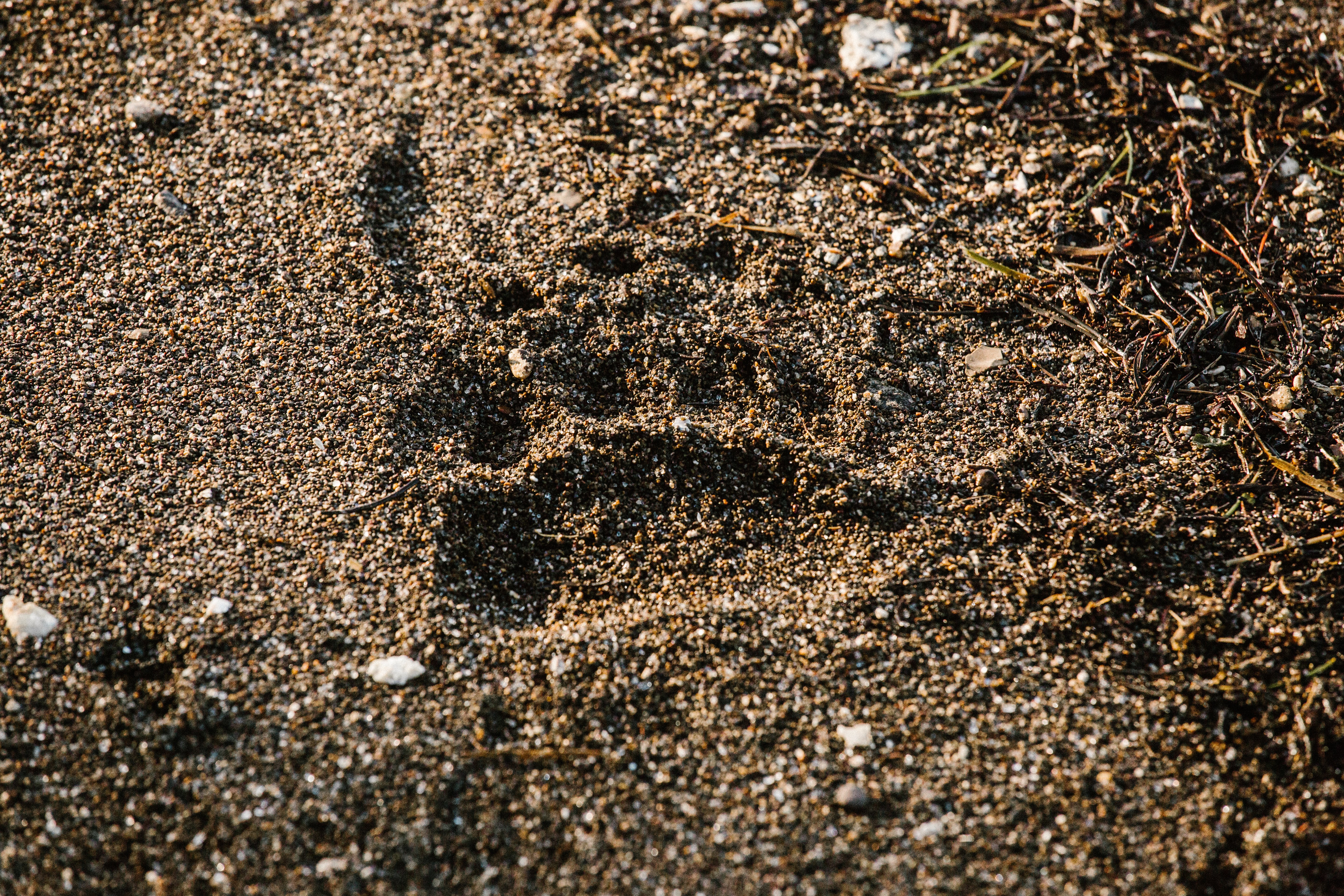 Best Areas of the Park
Lamar Valley and Hayden Valley in the northern area of the park are most well-known for their wildlife viewing opportunities. Yellowstone's famous wolf packs can be found in Lamar Valley, in addition to large herds of bison, pronghorn, badgers, grizzly bears, bald eagles, osprey, deer, and coyotes. The road through Lamar Valley is also open year-round, so it's one of the only places to view animals in the winter season. Hayden Valley, just south of Lamar, is another popular hangout for Yellowstone animals.
If you're hoping to spot a grizzly bear, search in the Hayden and Lamar valleys, on the north slopes of Mount Washburn, and from Fishing Bridge to the East Entrance.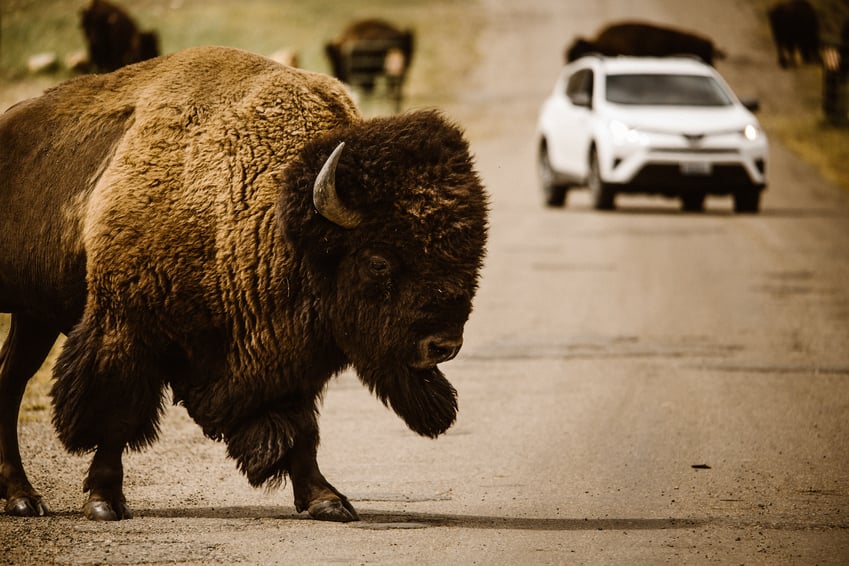 Wildlife Safety
Yellowstone is a magical place, but it isn't Disneyland. Running up to hug the fluffy animals is not a good idea for your personal safety, and it's against park rules as well. Always stay at least 100 yards from wolves and bears, and at least 25 yards from everything else. The safest place to view wildlife is from your car. Bring a pair of binoculars and enjoy from afar!
If you are out on the trails for a hike, make sure you keep bear spray with you. It is against the law to feed any park wildlife, including bears. And if you're camping in the park, make sure your food is properly stored in a bear-safe container or locker.
For more safety tips, visit the Park website.
If you enjoyed this blog, take a look at some of our other related articles at Bozemancvb.com: