11 Essential Items For A Bozeman Ski Vacation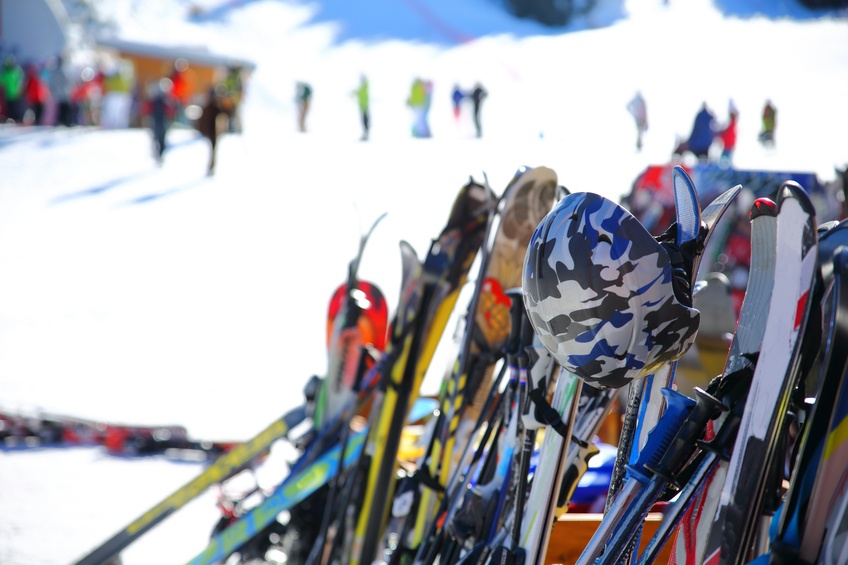 We get it, you are planning the trip of a lifetime to Bozeman this winter and you aren't quite sure what to bring. Fear not, we've put together a list of some essentials you'll want to bring along. Hopefully this list will help you plan (and maybe make you laugh a little too.) Good luck planning your Bozeman ski vacation and be sure to subscribe to our blog for the latest tips and ideas.
Skis/Snowboard, boots and poles
(Yes, it may seem obvious but almost every skier I know has left one of the essentials home at some point, so double check.) If you don't own equipment, there are plenty of rental shops, both in town and on the hill.
A snorkel
Huh? If you like to ski powder and you have room, pack it. We're only slightly joking, ask a local about the epic dumps of light, dry powder known as the Cold Smoke.
Sunscreen, sunglasses and chap stick
The sun is stronger at higher elevations and the reflection of the snow is intense. Plus, there could be some apres ski socializing involving a cold beer, a nice deck and warm sunshine.
An extra layer
Montana weather can vary from sunny blue skies to an all-out snowstorm, sometimes within the same day, so keep a light layer handy.
Related Article: Bozeman's Ski Area Comparison
Hand and foot warmers
For those not accustomed to the cold, these little gems can make a huge difference in your comfort level. They can generally be purchased at any sporting goods store.
Snacks and water
We're not just talking for the kiddos, local skiers stock their pockets with everything from energy bars to cold pizza. We're telling you, you may not want to stop shredding, and a snack on the lift gives you a much needed energy boost. A little fire in your belly keeps you warm.
A camera
You'll be surrounded by panoramic beauty with mountains that stretch as far as you can see. (Plus, there's nothing wrong with a good selfie once in a while.)
Avalanche gear
For advanced skiers, pack an avalanche transceiver, a shovel and a backpack. Bridger Bowl is known for having some of the best inbound extreme skiing in the country, but you'll need avalanche gear to access it.
Evening wear
We're not talking black tie. You want to be sure to have warm, comfortable boots, gloves, hats and scarves for going out on the town. One thing is certain, the temperature drops at night so dress accordingly.
An appetite
Bozeman is full of great food and libations. You'll find everything from upscale bistro cuisine to good old fashion pizza. We're also home to seven breweries and a cider house, all of which serve unique local brews.
Your bathing suit
Soak those sore muscles in one of the nearby hot springs. Bozeman Hot Springs is just a few miles out of town, Norris Hot Springs is about a half hour west and about 45 minutes to the east you'll find Chico Hot Springs.
Now that you know that you know what to bring, complete your planning by visiting our website to learn all the fun things to do and see in Bozeman. You can pick out some restaurants and even find a place to stay. Start your planning here, or download our Bozeman Travel & Relocation guide below.
If you enjoyed this blog, take a look at some of our other related articles at Bozemancvb.com:
In our never-ending quest to keep up with all things new in Bozeman, we have been producing content for years and can't possibly update every blog when new businesses open or existing businesses close. Please reference the publish date and do your own due diligence when making plans.