Offseason Activities to Take Advantage Of: Fall Edition
There's no shortage of fun in and around Bozeman. And while peak season activities shine during the summer and winter, visiting in the offseason is a great way to immerse yourself and experience the area more thoroughly. The pace slows down, fewer people are out and about, and you can still get out and enjoy many warm-season activities. (Don't forget to bring layers- the weather changes quickly around here!)
ORV/ATV Riding
Fall is a great time to get out in an off-road vehicle. Fall colors are gorgeous, and an ORV allows you to reach elevations you may not get to by foot and sometimes can't access by car. There are plenty of easy rides for those just starting. Moose Creek to Porter Creek Road off Hwy 191 is a popular route in the Custer Gallatin National Forest, and Olsen Creek, through the Bridger Range, is another great ride with killer views of the Crazy Mountains and Bangtail Divide. You can rent ORV at Summit All Terrain Rentals, Big Boys Toys, or Xtreme Rentals. Grab a picnic from one of the local restaurants and make a day of it!
Wildlife Watching in Yellowstone
Fall is a spectacular time for wildlife watching. Elk and bison are finishing the rut (mating season), which can bring some intense battle between males. Bears are busy digging dens and nourishing themselves for the long winter and can often be spotted in the meadows. And, if you're lucky to get a blanket of snow, it becomes easier to spot wolves. The Lamar Valley has some of the largest concentrations of wildlife, and the road from the North to Northeast Entrances is the only road that stays open to vehicles throughout the winter.
Fly Fishing
Often considered an angler's favorite season, autumn fly fishing can be spectacular. The cooler temperatures make the fish more active, and with less pressure on the rivers, there's plenty of elbow room and biting trout! The Gallatin River and the East Gallatin River are popular spots, as is the Yellowstone River, just over the hill in Livingston, or the Madison River, just 25 miles from Bozeman. Consider hiring a guide if you're interested in a more extended adventure.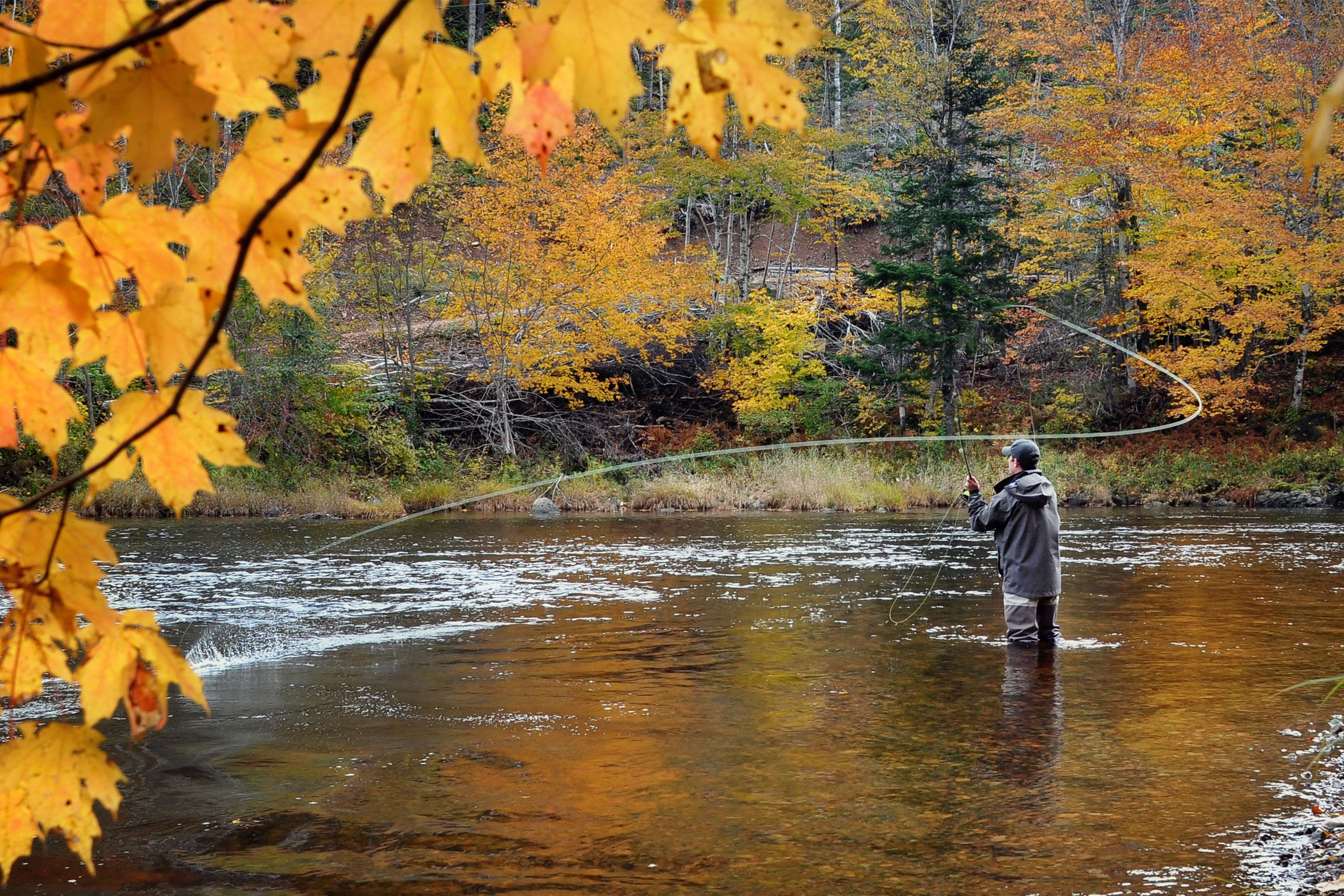 Hiking
While the snow may stick around up high, low-elevation hikes are still possible throughout the fall. The College M and Drinking Horse Mountain Trails are just outside of town and, with the proper footwear, are accessible all year. You can also find some lovely walks along the boardwalks in Yellowstone, or check out one of these 3 Easy Hikes in Yellowstone.
Cultural Exploration
Bozeman's cultural scene is thriving between live music, shopping, dining, libations, and theater. Watch the schedule at the ELM, Rialto, Ellen, Emerson, and Willson Auditorium – Bozeman has been attracting national and regional talent, and you'll find something to do most nights of the week. Home to Museum of the Rockies, Gallatin History Museum, and American Computer and Robotics Museum, the whole family can learn more about this rich history, ranging from dinosaurs to Bozeman's founders to the evolution of technology.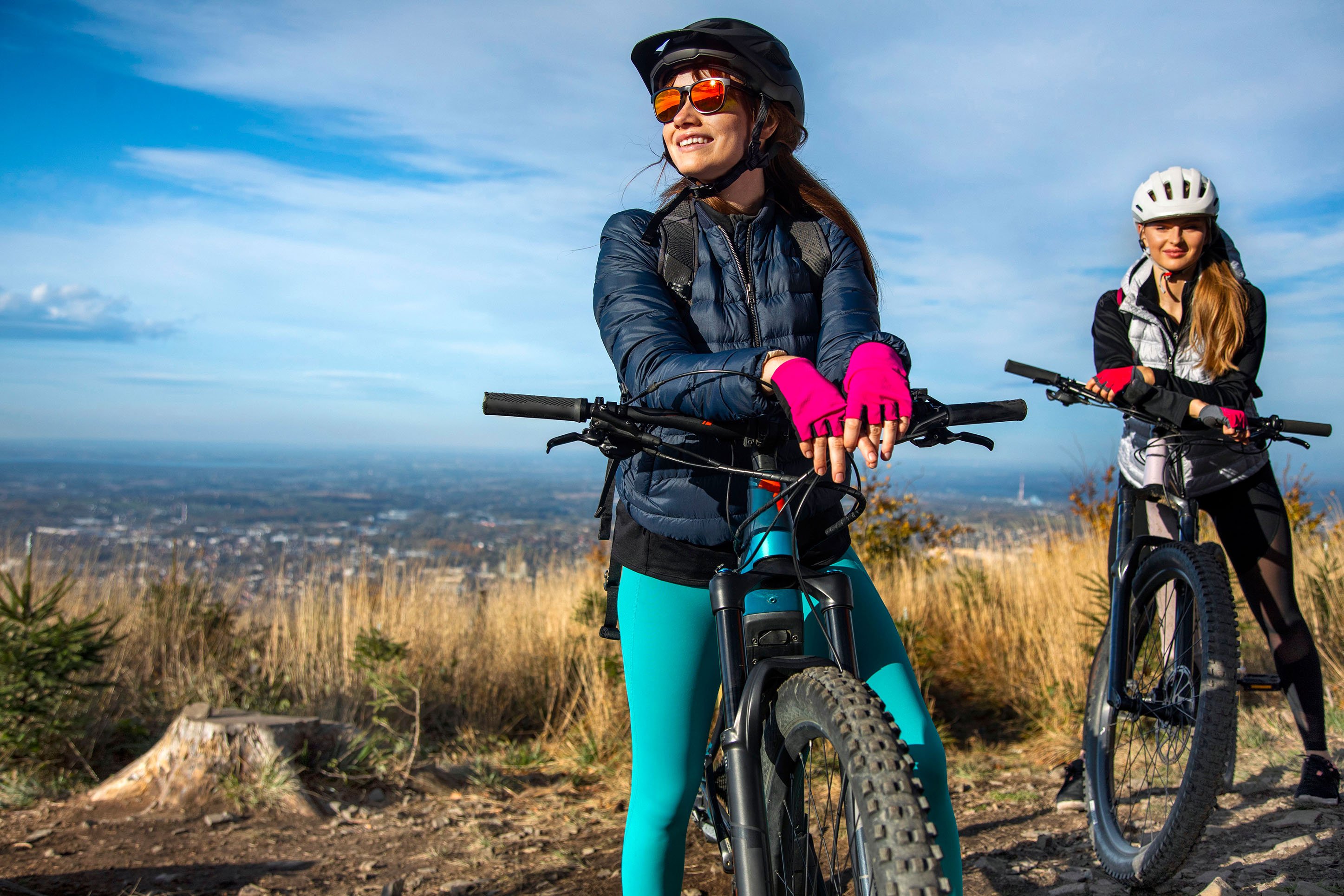 Mountain Biking
Copper City Trails, located outside of Three Forks, Montana, stays drier longer than areas closer to the mountains. Over seventeen miles of bike-optimized trails (also open to hikers and runners) cater to a wide range of capabilities: beginner, technical ridge, flow, and two downhill-only, bike-only trails. There's also a youth-focused skills park and a pump track to help the little ones!
Soaking in a Hot Springs
Cool air mixed with the hot water makes fall the perfect time for a soak. Four hot springs are near Bozeman: Bozeman Hot Springs, Norris Hot Springs, Chico Hot Springs, and Yellowstone Hot Springs. Each has its vibe, and all of them are wonderful. For some, the drive to get there is (almost) as enjoyable as the soak itself!
If you enjoyed this blog, take a look at some of our other related articles:
In our never-ending quest to keep up with all things new in Bozeman, we have been producing content for years and can't possibly update every blog when new businesses open or existing businesses close. Please reference the publish date and do your own due diligence when making plans.