Best Places to Trail Run in Bozeman
Bozeman is a popular place for trail runners, given the myriad of options available. You can find the right trail for any ability, from in-town trails to longer, steeper, mountainous climbs. If you're the competitive sort, Bozeman has some of the most technical trail races in the country. But for the majority of runners, you'll find everything you need right close to town.
Bozeman Creek (Formerly Sourdough Canyon)
This broad, gently sloping trail runs alongside Bozeman Creek to Mystic Lake. The path is somewhat shaded but is a great morning or evening run. For a long 20-mile run, follow the trail ten miles to Mystic Lake, then back again.
Getting There:
From Main Street, take South Church Avenue, heading south. After you cross Kagy Boulevard, it turns into Sourdough Road. Turn right on Nash Road; then, it is a short distance before you turn left on Sourdough Canyon Road. The trailhead is at the end of the road.
This easily accessible, 10km trail system is on private land owned by Bozeman Health, which graciously opens the property up for runners and, in the winter, skiers. Located just off Highland Avenue, you'll feel like you are out of town but are just minutes from Main Street.
Getting There:
Parking is located at the softball complex on Highland Avenue and Ellis Street. There is a short connector trail before you reach the trail system.
This connector trail between downtown Bozeman and Montana State University is also a popular running spot. You'll pass community gardens, a climbing boulder, a natural playground, and a pollinator garden. You can also connect with other trails south of Kagy Boulevard, along with Peet's Hill, Lindley Park, and Highland Glen Nature Preserve.
Getting There:
Parking is located at the base of Peet's Hill on Church Avenue.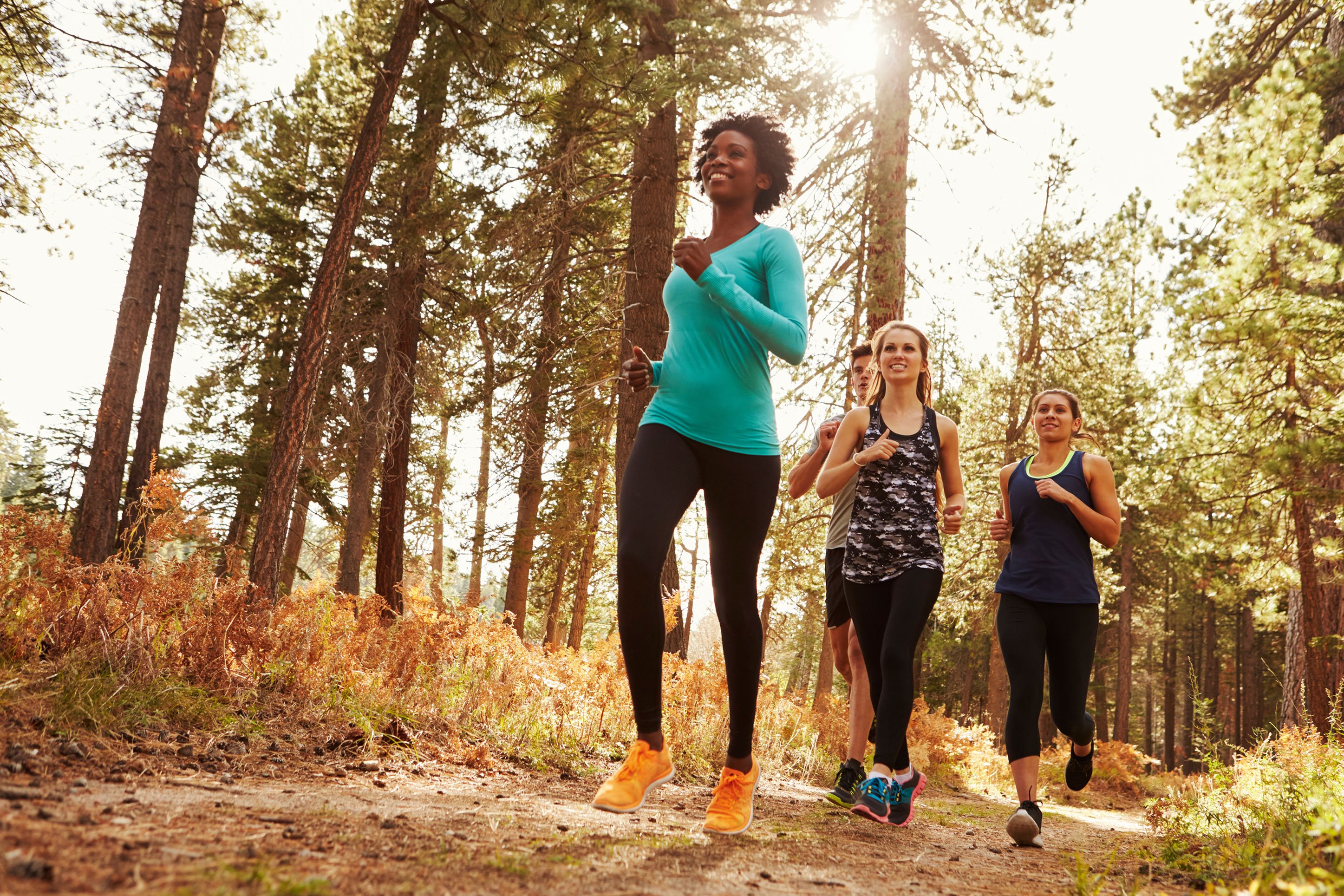 This 5.4-mile loop has a steady climb taking you to a beautiful overlook of the Gallatin Valley. Partially shaded in the switchbacks, it's a good summer trail and crosses the stream twice if you are running with your canine friends.
Getting There:
The trailhead is located on the east side of Sourdough Road, 3.8 miles from Kagy Boulevard.
There are two options for this local favorite located just outside of town. The trail is gentle and meandering to the west, with many switchbacks and some shaded areas. The east side of the trail goes straight up and is very exposed. You can make a loop or take either route up and back.
Getting There:
From Main Street, take Rouse Avenue to Bridger Canyon Drive. The trailhead is 4.6 miles from downtown Bozeman.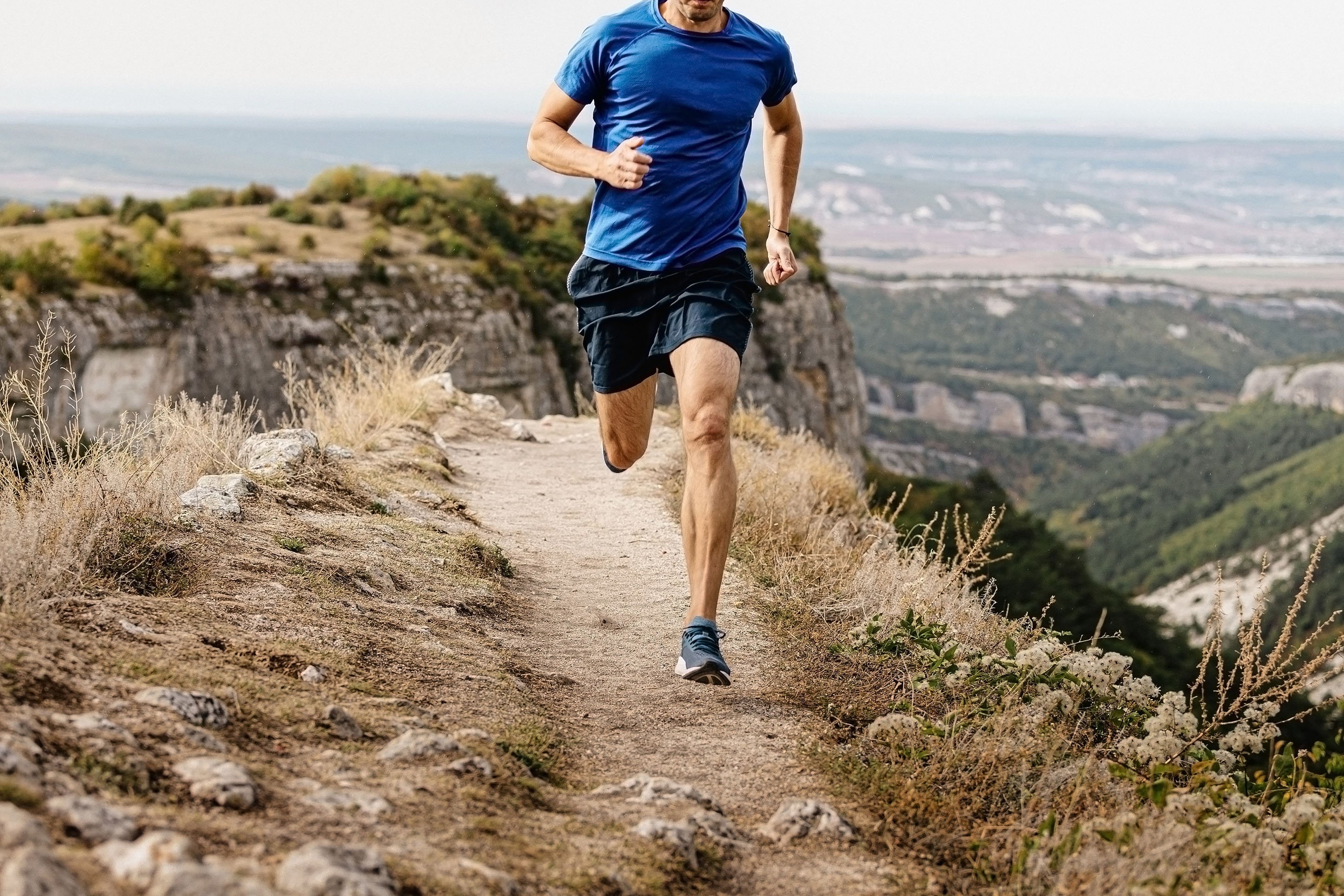 This 9.2-mile out-and-back run takes you 2,220 feet to Chestnut Mountain Ridge, where you have sweeping views of the valley along with Frog Rock and the Bridger Mountain Range. The trail can be a bit steep but is well worth it when you get to the top.
Getting There:
Take I-90 East for 10 miles. The trailhead is located off the Trail Creek Exit.
Bozeman's newest and largest park has four miles of trails that run through 15-acres of wetlands for birds and wildlife. The park is located just on the edge of town and includes fishing accesses and outdoor art installations.
Getting There:
From Main Street, take Rouse Ave toward Bridger Canyon Drive. The park is located on the right side of the road, just past the light.
There are two options at this popular pond and park just north of town; either run around the edge of the pond or at the back of the parking lot; you'll find a more comprehensive trail system with several loops.
Getting There:
Head north on Rouse Ave from Main Street, then turn west on Griffin Drive. Turn right on Manley Road and follow it to the access sign.
If you enjoyed this blog, take a look at some of our other related articles: