Summer Music Festivals Around Montana
A music festival in Montana is a beautiful thing. Not only do you get to hear live music, but you get to enjoy the experience outdoors in one of the most celebrated landscapes in the world. If you're traveling to Big Sky Country this summer, chances are there will be a festival you can take in. Check out the lineup below to find the perfect summer festival for you.
Under the Big Sky
An awesome, country-focused festival held on a 350-acre ranch just outside of Whitefish, Montana, Under the Big Sky offers a comprehensive, all-inclusive event for music lovers of all ages. In addition to this year's all-star lineup, festival-goers can look forward to a roughstock rodeo, petting zoo, trail rides, local food vendors, a beer garden, and of course, enjoy the gorgeous scenery all around.
When: July 14 - 16
Where: Big Mountain Ranch, Whitefish, MT
Lineup Features: Hank Williams Jr., Caamp, Whiskey Myers, Elle King, Leann Rimes, Charley Crockett, Ryan Bingham, Molly Tuttle & the Golden Highway, and special guest Luke Grimes from the show "Yellowstone."
Tickets & Info: underthebigskyfest.com
Montana Folk Festival
The Montana Folk Festival is a free outdoor festival in Butte, Montana, and one of the largest free festivals in the northwest region. This eclectic event features an astounding array of over 200 musicians, craftspeople, dancers and other performers, truly offering something for art and music lovers of all ages. As a bonus, the festival takes place in the historic town of Butte, Montana, right in the center of the nation's largest National Historic Landmark District. So head on over to Butte for this uniquely Montana outdoor cultural experience.
When: July 14 - 16
Where: Uptown Butte, Butte, MT
Lineup Features: The Blue Ridge Girls, Catharine Russell, Mel Barsamain Trio, the Korean Performing Arts Institute of Chicago, Fort Belknap Singers, Ricardo Lemvo and Makina Loca.
Tickets & Info: montanafolkfestival.com
Red Ants Pants
One of the most celebrated festivals in MT, the Red Ants Pants Music Festival is produced by the Red Ants Pants Foundation, a nonprofit "dedicated to women's leadership, working family farms and ranches, and rural communities." During Red Ants Pants, thousands of people descend on the otherwise sleepy town of White Sulfur Springs to camp and get down to fantastic live music by country, folk and bluegrass favorites. Red Ants Pants is also a family-friendly experience, featuring hayrides, a kids' tent, artist vendors, and other activities. In addition, Red Ants Pants offers a variety of events in collaboration with the local community, like a free street dance and a book sale that benefits the local library.
When: July 27-30
Where: White Sulfur Springs, MT
Lineup Features: Tanya Tucker, The Wood Brothers, Larkin Poe, The War And Treaty, Stephanie Quayle, Kaitlin Butts, Ned Ledoux.
Tickets & Info: redantspantsmusicfestival.com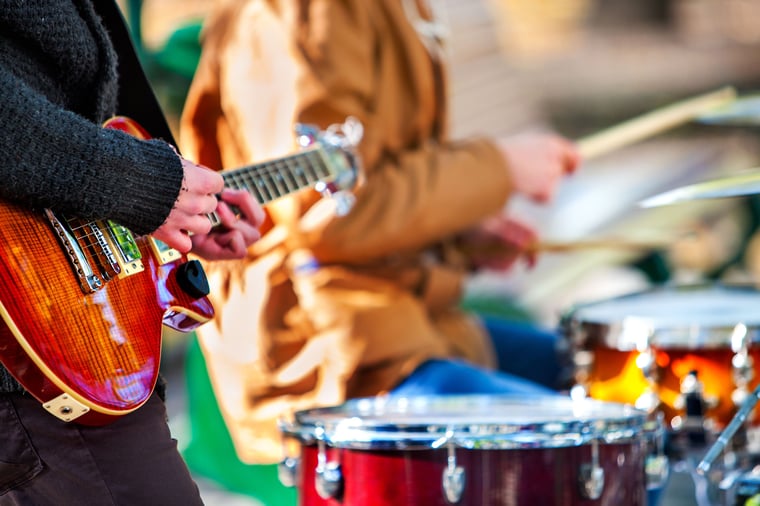 Headwaters Country Jam
Featuring classic and contemporary greats of the genre, the Headwaters Country Jam is pure country. This three-day festival and campout is a chance to see over 20 artists on two stages under the big Montana Sky.
When: July 27-29
Where: Three Forks, MT
Lineup Features: Koe Wetzel, Parker McCollum, Ashley McBryde, Ernest, Pecos & The Rooftops, Tracy Lawrence, Warren Zeiders, Randall King, Avery Anna.

Tickets & Info: headwaterscountryjam.com
Magic City Blues Festival
Billed as "an urban festival in a rural state," this long-running festival is going on 22 years strong in Billings, Montana. The festival moved from downtown Billings to the MetraPark Arena last year, but it continues to offer big names and a rockin' good time for all ages.
When: August 4-5
Where: Billings, MT
Lineup Features: The String Cheese Incident, JJ Grey & Mofro, Maggie Rose, GA-20, Counting Coup, True Loves.
Tickets & Info: magiccityblues.com
Wildlands Festival
Dedicated to "celebrating wild, open spaces and the grandeur of Montana," the Wildlands Festival brings world-class musicians to beautiful Big Sky Montana in support of river conservation both locally and nationwide. This year, organizers have partnered with actor Tom Skerrit to celebrate the 30th anniversary of the classic Montana film, "A River Runs Through It," and bring attention to current issues affecting the Gallatin River (which features prominently in the film) in the hope of protecting its future. So whether you're a fan of great music, rivers or both, the Wildlands Festival offers a chance to experience some amazing performances against a pristine Montana backdrop while knowing you're making a difference at the same time.
When: August 4-6
Where: Big Sky, MT
Lineup Features: Foo Fighters, Lord Huron, The Breeders, James McMurty, Taipei Houston, Tom Skerritt & Friends, Orlando Leyba, Forrest Shaw
Tickets & Info: wildlandsfestival.com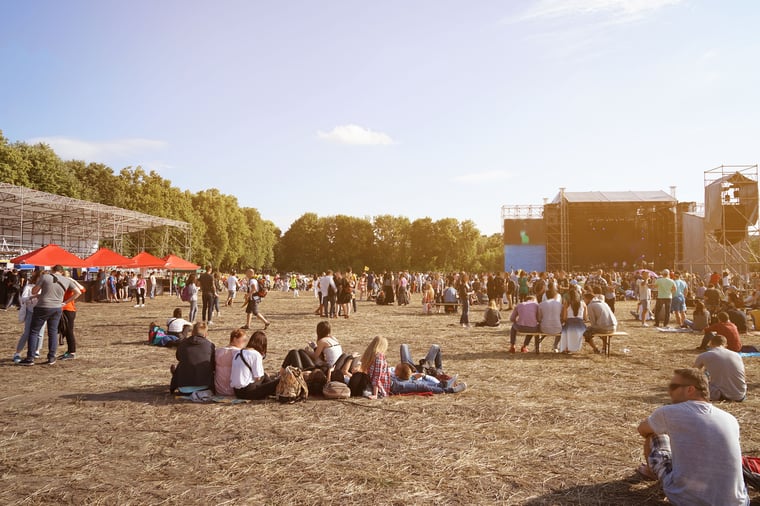 Big Sky Blues Festival
The Big Sky Blues Festival is all about movin', groovin' and making incredible music. Offering a laid-back atmosphere amid the gorgeous backdrop of the Clark Fork River, this family-friendly festival also offers food vendors, workshops for kids and teens, jam sessions and more.
When: August 4-6
Where: Noxon, MT
Lineup Features: Charles Mack Band, Dennis Johnson and the Revelators, Robin Barret and Coyote Kings with Tiphony Dames, GeminiiDRAGON, Cary Fly Band, John Firshi.

Tickets & Info: bigskyblues.org
Rockin' the Rivers
If you're ready to go hard this summer, Rockin' the Rivers is the festival for you. One of Montana's longest-running music festivals, Rockin' the Rivers draws thousands of concertgoers from around the nation and state every summer for a three-day party and campout that will have you boot stomping and headbanging, maybe even at the same time. Show up early to claim your camp spot and get ready for a weekend that you might need a few more days to recover from.
When: August 12-13
Where: The Bridge near Three Forks, MT
Lineup Features: Bush, Dirty Honey, Memphis May Fire, New Year's Day, Orianthi, Pop Evil, Sugar Ray, Tantric, Tim Montana.


Tickets & Info: rockintherivers.com
Ready to find your own adventure in Montana? Check out our guides to staying and playing in Montana at VisitBozeman.com.
If you enjoyed this blog, take a look at some of our other related articles:
In our never-ending quest to keep up with all things new in Bozeman, we have been producing content for years and can't possibly update every blog when new businesses open or existing businesses close. Please reference the publish date and do your own due diligence when making plans.