The Best of Bozeman - Top 10 Reasons to Visit Bozeman In The Summer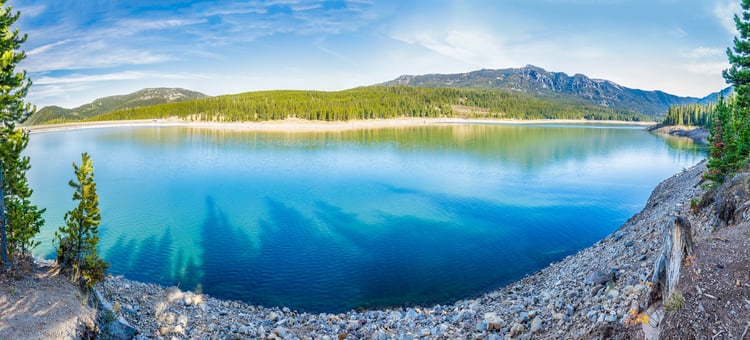 There is a reason why Bozeman, Montana is called the "Last Best Place."
There is a vibrant buzz emanating throughout Bozeman. There is a multitude of summer activities available in and around Bozeman. From hiking the mountains to swimming in the lakes to experiencing the power of Yellowstone and its geysers, the surrounding land and water in the area is a magnificent way to spend your summers in Bozeman. Below is a list of our top 10 articles related to visiting Bozeman in the summer.
---
10 Bozeman Summer Events You Won't Want To Miss
It's true, Bozeman is beautiful in the summer. The warm months find this town bursting with flowers, fresh food, wild rodeo, art, music, and festivals. The question is not what to do, but rather how to fit it all in! Here are some of the bigger Bozeman summer events lined up for 2017, but keep your eye out and mark your calendars for smaller occasions too—there's plenty of entertainment!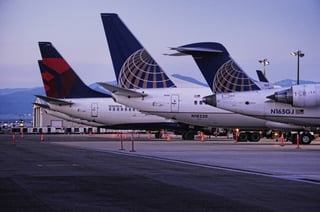 15 Nonstop Flights To Bozeman You Need To Know About
Bozeman-Yellowstone International Airport is the busiest airport in Montana—with good reason. Whether you're a thrill seeker, an outdoor enthusiast or simply love the pace of a mountain town full of culture, Bozeman will not disappoint. Lucky for you, access is easier than you might think. Six major airlines service Bozeman and 15 of the flights are nonstop to major cities. While not all of them fly daily, the flight schedules make it easy to plan your trip accordingly. Below is a quick outline of the year-round and seasonal non-stop flights to help you get started.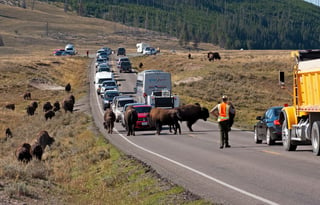 How To Get To Yellowstone National Park From Bozeman, MT
Bozeman sits smack between two entrances to Yellowstone National Park, the north entrance, at Gardiner, MT and the west entrance in West Yellowstone, MT, making it the perfect area to set up home base. Either entrance can be done as a day trip, an overnight stay, or you could spend a few days looping through the park ending up back in Bozeman.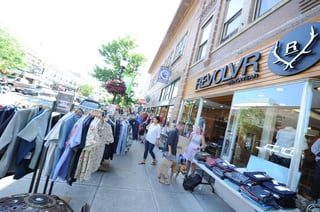 What Makes Downtown Bozeman The Best Downtown In The Northwest?
As they say, there's nothing so certain as change, and as with most mountain towns in the west, change has altered the original landscape. While that trend is no different here, Downtown Bozeman has done a great job of mixing its authentic western charm with a contemporary culture giving it both an upbeat vibe and a down home feel.
8 Reasons To Stop In Bozeman On Your Way To Yellowstone National Park
Yellowstone National Park is a major destination for people around the world who want to experience nature at its purest. Yellowstone was the world's first national park, established March 1, 1872. It was considered a "grand experiment" in preserving natural places for the public to experience. To this day, people flock to the park every summer to see the geysers, animals, mountains, lakes, rivers, and geothermal features. In the past two years, the world-famous park has set records for the number of annual visitors, and it doesn't seem to be slowing down. In 2016, more 4.2 million people visited Yellowstone. If you are one of the millions of people who are planning to visit the park this summer, we've got a few tips that might help you avoid the crowds-- or at least give you a few other things to do while you are in the area. Here are 9 reasons you might want to stop in Bozeman on your way to see Yellowstone.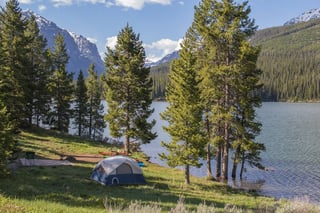 Great Spots To Go Camping Near Bozeman
One of the beautiful things about Bozeman is the proximity between town and nature. In other words, camping near Bozeman is pretty darn easy. Whether your preferred shelter is roughing it in a tent or enjoying the comforts of an RV, there are plenty of choices.
5 Montana Guest Ranches You Need To Visit Near Bozeman
Guest ranches have been around since the 19th century. America's love of the wild west prompted people from cities on the east coast to venture west seeking a reprieve from the bustle and a taste of wide open spaces and life on a working ranch. There is no shortage of excitement at these 5 Montana guest ranches located near Bozeman, MT.
15 Interesting Yellowstone National Park Facts You Didn't Know
When it comes to Yellowstone National Park, most people think of wide open spaces, geysers, and wildlife, which is both accurate and awesome. But if you dig a little deeper, you'll find an amazing ecosystem and a rich history found only in this park.
Stop by one of the many museums in and around Yellowstone for more information, but for now, here are 15 Yellowstone National Park facts to whet your appetite.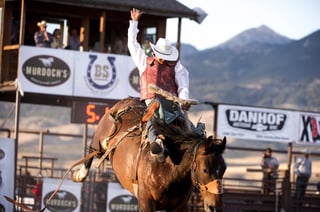 The Best Montana Rodeos Near Bozeman This Summer
Rodeos and Montana go together like peanut butter and jelly and summer around Bozeman is rodeo season. Bozeman hosts its own rodeo, the Bozeman Stampede for one weekend but there are plenty of other rodeos around the area to check out. Plus, small town rodeos can be a blast because the whole town gets excited for their annual chance to show off their Montana heritage. Here are a few of the best Montana rodeos near Bozeman to put on your calendar.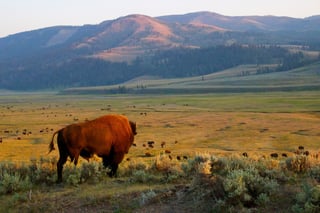 7 Life Changing Things To Do In Yellowstone
Yellowstone National Park is an amazing place. There is no doubt about it. When Teddy Roosevelt spoke at the laying of the cornerstone of the gateway to Yellowstone in 1903 he said, "The geysers, the extraordinary hot springs, the lakes, the mountains, the canyons, and cataracts unite to make this region something not wholly to be paralleled elsewhere on the globe," and those words still hold true today. It is a beautiful place, a place of grandeur, a place of wild America and a place to make some amazing memories with your family. When people visit Yellowstone National Park they have a checklist of tourist destinations that include places like Old Faithful, Artist Point, or Mammoth Hot Springs. To look beyond the popular spots, here is our list of 7 things to do in Yellowstone that will create lasting memories that you can't create anywhere else in the world.
---
In our never-ending quest to keep up with all things new in Bozeman, we have been producing content for years and can't possibly update every blog when new businesses open or existing businesses close. Please reference the publish date and do your own due diligence when making plans.